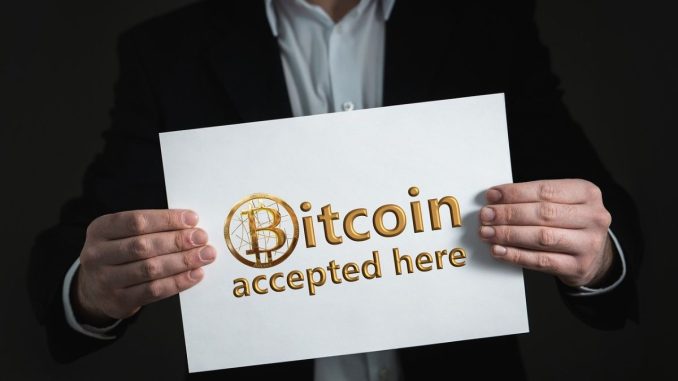 Who accepts Bitcoin as payment? The adoption of cryptocurrencies is growing day by day. And Bitcoin is the frontrunner in the adoption race. With every passing year, more and more businesses are accepting Bitcoin.
Let's take a look at some of the biggest companies that are accepting Bitcoin as payment.
List of 10 Digital Companies Who Accepts Bitcoin as a Payment:
1. Express VPN
ExpressVPN is one of the biggest VPN service providers in the world. It's a privacy and security tool that encrypts users' web traffic and masks their IP addresses. They accept bitcoins as a payment for their subscription based service.

2. Shopify
Shopify is one of the biggest e-commerce companies in the world. It has recently partnered with Crypto.com to facilitate its merchants' ability to accept payments in 20 different crypto coins, including Bitcoin, Ether, Doge, etc.
Also Read: Is Dogecoin Overbought, Or There's More Place For Price Recovery?
3. Twitch
Twitch is an American video live streaming service that specialises in video game live streaming, including broadcasts of eSports competitions, music concerts, etc. Bitcoin and Bitcoin Cash are accepted forms of payment on this streaming service. This option was disabled by the company in March 2019 but was re-enabled in June.
4. Microsoft
Microsoft is one of the early adopters of bitcoin. It started accepting Bitcoin back in 2014 as a form of payment to buy games, apps, and other digital products. In the past, the company halted this service for some time and then resumed it.
Here's What More Crucial Than Fed Rate Hike
5. Rakuten
Japanese cashback and shopping platform, Rakuten began accepting Bitcoin as a payment method in 2015. The company began with Rakuten.com in the United States as part of a global Bitcoin rollout before expanding the new service in new countries. Rakuten accomplished this by incorporating the Bitnet payment processing platform into its own marketplaces. It has since developed Rakuten Wallet, which now supports altcoins such as Bitcoin Cash and Ethereum.
6 Paypal
Paypal, a multinational financial technology company, not only accepts bitcoin as payment but also allows PayPal customers to transfer supported crypto coins from its app to external crypto addresses, including exchanges and hardware wallets, and send crypto to other PayPal users in seconds.
7. Whole Foods
Whole Foods, a supermarket chain, accepts Bitcoin for payment. Amazon owns Whole Foods, but Amazon does not currently accept Bitcoin.
8. Virgin Galactic
Virgin Galactic is a spaceflight company founded by Richard Branson. It has been conducting space flights for tourists. It  allows you to pay for space travel with Bitcoins.
9. Namecheap
Namecheap is an ICANN-accredited domain name registrar and web hosting company. They have been accepting bitcoins as payment for their services since 2013.
10. AT&T
AT&T is one of the biggest telecom service providers in the world. They provide a cryptocurrency payment option to customers through BitPay, a cryptocurrency payment processor. They are the first major mobile carrier to provide a cryptocurrency payment option to customers.
The presented content may include the personal opinion of the author and is subject to market condition. Do your market research before investing in cryptocurrencies. The author or the publication does not hold any responsibility for your personal financial loss.