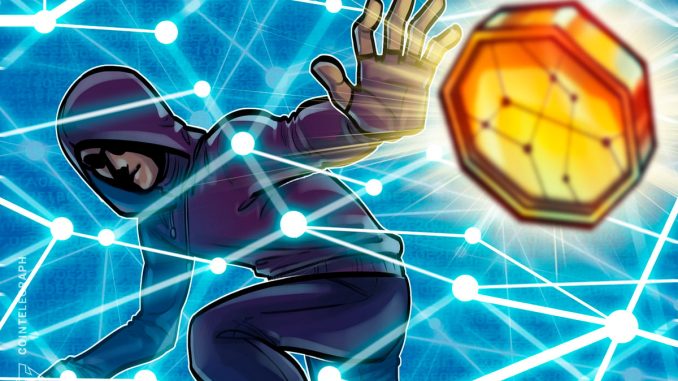 The retail industry is one of the most important sectors of the United States economy. Unfortunately, the COVID-19 pandemic has left the trillion-dollar retail sector vulnerable to in-store theft. 
Findings from the National Retail Federation's 2022 Retail Security Survey show that retail losses from stolen goods increased to $94.5 billion in 2021, up from $90.8 billion in 2020. Some retailers also have to lock away certain products to prevent theft, which may lead to decreased sales due to consumers' inability to access goods.
Retailers look toward blockchain to solve retail theft
Given these extreme measures, many innovative retailers have started looking toward technology to combat retail theft. For example, Lowe's, an American home improvement retailer, has recently implemented a proof-of-concept called Project Unlock, which uses radio frequency identification (RFID) chips, Internet of Things sensors and blockchain technology. The solution is currently being tested in several Lowe's stores in the United States.
Josh Shabtai, senior director of ecosystem practice at Lowe's Innovation Labs — Lowe's tech wing that developed Project Unlock — told Cointelegraph that Project Unlock aims to explore emerging technology to help curb theft while creating better customer experiences.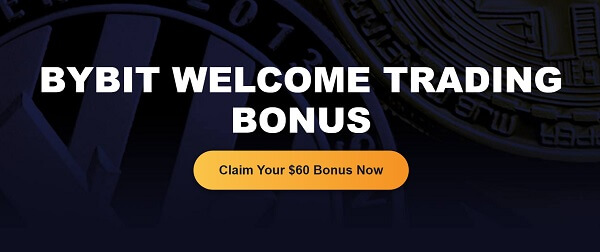 Recent: What is institutional DeFi, and how can banks benefit?
To accomplish this, Shabtai explained that RFID chips are used to activate specific Lowes' power tools at the point of purchase. "So if a customer steals a power tool, it won't work," he said.
Shabtai noted that RFID chips are a low-cost solution that many retailers use to prevent theft. According to the National Retail Federation's 2022 Retail Security Survey, 38.6% of retailers already implement or plan to implement RFID systems. However, Shabtai explained that combining RFID systems with a blockchain network can provide retailers with a transparent, tamper-proof record to track in-store purchases. He said:
"Through Project Unlock, a unique ID is registered and assigned to each of our power tools. When that product is purchased, the RFID system activates the power tool for use. At the same time, the transaction can be viewed by anyone, since that information gets recorded to a public blockchain network."
Mehdi Sarkeshi, lead project manager at Project Unlock, told Cointelegraph that Project Unlock is based on the Ethereum network. Sarkeshi elaborated that each product under Project Unlock is tied to a pre-minted nonfungible token (NFT), or a digital twin, that will receive a status change upon purchase.
"A product's NFT undergoes a status change when it is either sold by Lowe's, if it has been stolen, or if the status is unknown. All of this information is publicly visible to customers and resellers since it's recorded on the Ethereum blockchain. We have essentially built a purchase authenticity provenance for Lowes' power tools," he said.
While the concept behind Project Unlock is innovative for a large retailer, David Menard, CEO of asset verification platform Real Items, told Cointelegraph that his firm has been exploring a similar solution. "Traditionally, RFID tags prevent theft, so this problem has already been solved," he said. Given this, Menard noted that Real Items combines digital identity with physical products to ensure that stolen items can be accounted for. He said:
"If physical items are paired with digital twins, then retailers can know exactly what was stolen, from where and from which product batch. Retailers can understand this with more clarity versus information generated by RFID systems."
According to Menard, Real Items currently has a memorandum of understanding with SmartLabel, a digital platform that generates QR codes for brands and retailers to provide consumers with detailed product information. He shared that Real Items plans to implement "digital product passports" with SmartLabel products in the future. "We view digital product passports as the foundation for storing information about a product throughout a product's life cycle," he said.
Menard further explained that Real Items uses the Polygon network to store product information. It's important to point out that this model differs from Project Unlock since a blockchain network is only used here to record information about a certain item. "We use a product's digital twin — also known as its NFT — for engagement. It can be tied to anti-theft, but it's more about providing retailers with useful data."
While the solutions being developed by Lowe's Innovation Labs and Real Items could be a game-changer for retailers, the rise of the metaverse may also help curb retail theft. According to McKinsey's "Value Creation in the Metaverse" report, by 2030, the metaverse could generate $4 trillion to $5 trillion across consumer and enterprise use cases. The report notes that this includes the retail sector.
Marjorie Hernandez, managing director of LUKSO — a digital lifestyle Web3 platform — told Cointelegraph that designer brands like Prada and Web3 marketplaces like The Dematerialised, where she is also CEO, are already using NFT redemption processes.
Hernandez explained that this allows communities to purchase a digital good in a metaverse-like environment, which can then be redeemed for a physical item in store. She said:
"This redemption process allows retailers to explore new ways to authenticate products on-chain and provide a more sustainable production process with made-to-order demand. This also creates a new and direct access channel between creators and consumers beyond point of sale."
Hernandez believes that more retailers will explore digital identities for lifestyle goods in the coming year. "This allows brands, designers and users to finally have a transparent solution for many of the problems facing the retail industry today, like counterfeit goods and theft."
Will retailers adopt blockchain solutions to combat theft?
Although blockchain could help solve in-store theft moving forward, retailers may be hesitant to adopt the technology for several reasons. For instance, blockchain's association with cryptocurrency may be a pain point for enterprises. Recent events like the collapse of FTX reinforce this. 
Yet, Shabtai remains optimistic, noting that Lowe's Innovation Labs believes that it's important to consider new technologies to better understand what is viable. "Through Project Unlock, we have proven that blockchain technology is valuable. We hope this can serve as a proof point for other retailers considering a similar solution," he remarked. Shabtai added that Lowe's Innovation Labs plans to evolve its solution beyond power tools moving forward.
Recent: Redeeming physical NFTs: Easier said than done?
While notable, Sarkeshi pointed out that it may be challenging for consumers to understand the value of using blockchain to record transactions. "For instance, if I'm a customer buying a second-hand product, why should I care if it was stolen," he said. Given this, Sarkeshi believes that a shift in customer mindset must occur for such a solution to be entirely successful. He said:
"It's a culture building challenge. Some customers will initially not feel good about buying a stolen product, but we need this to resonate across the board. We want customers to know that when a product is stolen, everyone across the supply chain gets hurt. Building that culture may be challenging, but I believe this will happen in the long term."