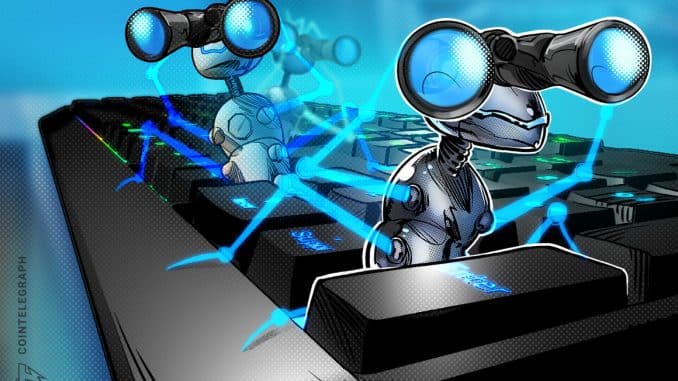 The United States Government Accountability Office (GAO) found that blockchain technology can help facilitate oversight of various programs run by the Small Business Administration (SBA).
The GAO explored the potential use of blockchain in SBA programs, which provides support to entrepreneurs and small businesses. In its report, the GAO highlighted blockchain's ability to streamline and improve annual reporting, facilitate safe loans and monitor business development progress, among others.
Small Business Administration: Exploring Potential Use of Blockchain https://t.co/rJ4e8OTsc8

— U.S. GAO (@USGAO) July 11, 2023
While the SBA has not considered using blockchain, experts cited in GAO's study believe that blockchain can help the federal agency overcome numerous challenges it faces today:
"These include using a blockchain-based ledger to expedite SBA's reporting to Congress, assist in real-time data collection for determining program participants' eligibility, and facilitate program oversight."
The study involved four SBA programs to examine the potential use and limitations of blockchain adoption. It found that blockchain could help mitigate fraud risk in the 7(a) Loan Program, SBA's primary loan guarantee program for providing financial assistance to small businesses:
"Blockchain could facilitate SBA oversight if information about the 7(a) loans were stored on a blockchain-based ledger. In this case, the characteristics of the loans and borrowers could be verified by trusted sources."
However, the technology cannot deter lender service providers from committing fraud.
Related: US reportedly plans to restrict China's access to cloud computing services
The 8(a) Business Development Program — which helps small businesses owned and controlled by socially and economically disadvantaged people — could use blockchain to collect real-time data for determining the continuing eligibility of the participants.
Other potential blockchain use cases highlighted by the GAO include expediting the application process of the Disaster Loan Program, and improving the timeliness of agency reporting for the Small Business Innovation Research (SBIR) and Small Business Technology Transfer (STTR) programs.
Magazine: Should you 'orange pill' children? The case for Bitcoin kids books