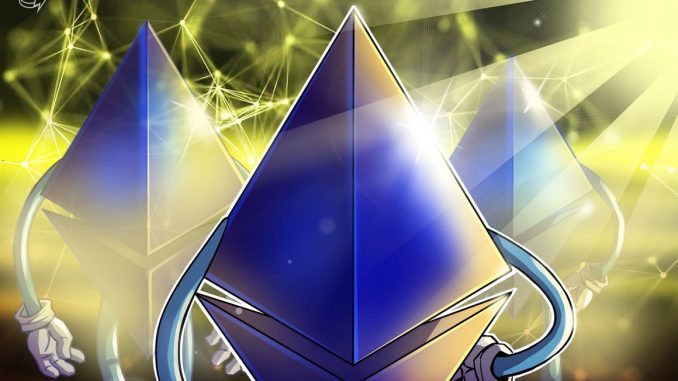 Ether (ETH) is down 25% in just a month and even the recent upgrade to a proof-of-stake (PoS) consensus on the Ropsten testnet failed to move the altcoin's price. 
The merge is meant to address energy-use issues and open a path for higher transaction output, but the actual full transition for the Ethereum network is not expected until later in the year. Ethereum developer Parithosh Jayanthi also noted that some bugs on the PoS implementation emerged, but those should be fixed over the coming weeks.
Luckily for Ethereum, two of its top competitors recently faced challenges of their own. The Solana (SOL) network faced the fifth outage in 2022 after no new blocks were produced for four hours on June 1. Every decentralized application was halted until the validators were able to address the problem and re-sync the network.
More recently, Binance's native BNB token dropped 7% on June 7 after news that the United States Securities and Exchange Commission announced that it had opened an investigation into the initial coin offer (ICO) from 2017. According to Bloomberg, at least one U.S. resident claimed to have taken part in the ICO, which could be crucial for an SEC case.
Regulatory uncertainty could be partially responsible for Ether's sharp correction. On June 6, Hong Kong's Securities and Futures Commission (SFC) released a note warning about the investment risks of nonfungible tokens. The regulatory agency highlighted the sectors' opaque pricing, illiquid markets and frauds.
Options traders are still extremely risk-averse
Traders should look at Ether's derivatives markets data to understand how larger-sized traders are positioned. The 25% delta skew is a telling sign whenever whales and arbitrage desks overcharge for upside or downside protection.
If those traders fear an Ether price crash, the skew indicator will move above 10%. On the other hand, generalized excitement reflects a negative 10% skew. That is precisely why the metric is known as the pro traders' fear and greed metric.
The skew indicator has been above 10% since May 22, and it recently peaked at 20% on June 3. Those levels signal extreme fear from options traders, and despite the modest improvement, the current 17% delta skew shows whales and arbitrage desks unwilling to take downside risk.
Long-to-short data is showing a few positives
The top traders' long-to-short net ratio excludes externalities that might have solely impacted the options markets. By analyzing these top clients' positions on the spot, perpetual and quarterly futures contracts, one can better understand whether professional traders are leaning bullish or bearish.
There are occasional methodological discrepancies between different exchanges, so viewers should monitor changes instead of absolute figures.
Even though Ether has struggled to sustain $1,800 as a support, professional traders did not change their positions between June 5 and 9, according to the long-to-short indicator.
Binance displayed a modest decrease in its long-to-short ratio, as the indicator moved from 0.99 to the current 0.96 in four days. Thus, those traders slightly net increased their bearish bets.
Huobi data shows a similar pattern and the indicator moved from 1.02 to 0.98 on June 9, which was a small change favoring shorts. At OKX exchange, the metric oscillated drastically within the period but finished nearly unchanged at 1.35.
Related: DeFi contagion? Analysts warn of 'Staked Ether' de-pegging from Ethereum by 50%
Mixed derivatives data provides hope for bulls
Overall, there hasn't been a significant change in whales and market makers' leverage positions despite Ether's failure to break the $1,900 resistance on June 6.
From one side, options traders fear that a deeper Ether price correction is likely in the making, but at the same time, futures market players have no conviction to increase bearish bets.
This reading is likely a "glass half full" scenario as the top traders' unwillingness to short below $1,900 can potentially create a support level.
The views and opinions expressed here are solely those of the author and do not necessarily reflect the views of Cointelegraph. Every investment and trading move involves risk. You should conduct your own research when making a decision.