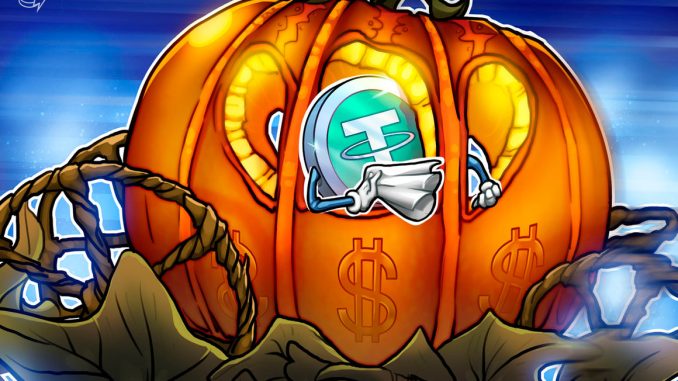 The United States' largest cryptocurrency exchange, Coinbase, is listing Tether (USDT) on its professional trading platform.
According to a Thursday announcement, Coinbase Pro has enabled USDT deposits ahead of the trading launch scheduled for April 26. The company said that trading will begin if liquidity conditions are met, stressing that Coinbase only supports ERC-20 USDT running on the Ethereum blockchain.
"Once sufficient supply of USDT is established on the platform, trading on our BTC-USDT, ETH-USDT, USDT-EUR, USDT-GBP, USDT-USD and USDT-USDC, order books will launch in three phases, post-only, limit-only and full trading," Coinbase wrote.
Coinbase emphasized that USDT is not yet available on its retail trading platform Coinbase.com nor on its consumer mobile apps. "We will make a separate announcement if and when this support is added," Coinbase noted.

USDT trading on Coinbase Pro is now available for residents in countries including the United States (with the exception of New York state), the European Union, the United Kingdom, Canada and Singapore.
In listing Tether on its pro platform, Coinbase seems to be signaling that the Nasdaq-listed crypto exchange is not concerned about the stablecoin's previous regulatory issues or the long-running controversy over the validity of Tether's backing. 
In February 2021, Tether and its sister firm Bitfinex settled with the New York Attorney General's Office over claims the firm misrepresented the degree to which USDT was backed by fiat collateral. As part of the settlement, New York regulators forced the firms to pay $18.5 million for damages as well as submit to periodic reporting of their reserves.
Bitfinex chief technology officer Paolo Ardoino told Cointelegraph, "We are gratified by Coinbase's decision to add Tether tokens (USDt) on ERC-20 to its Coinbase Pro platform. This is happening as we near a market capitalization of US$50 billion and represents another step forward as we broaden our community. As the most liquid, stable and trusted stablecoin, Tether is playing a key role in the emerging digital token ecosystem. Traders and developers like using Tether. Coinbase's endorsement means an important new bridge for mainstream adoption of cryptocurrency has been built."
Coinbase has previously removed coins that were under regulatory scrutiny. In late 2020, the exchange halted XRP trading in response to the U.S. Securities and Exchange Commission taking legal action against Ripple.
Coinbase did not immediately respond to Cointelegraph's request for comment.