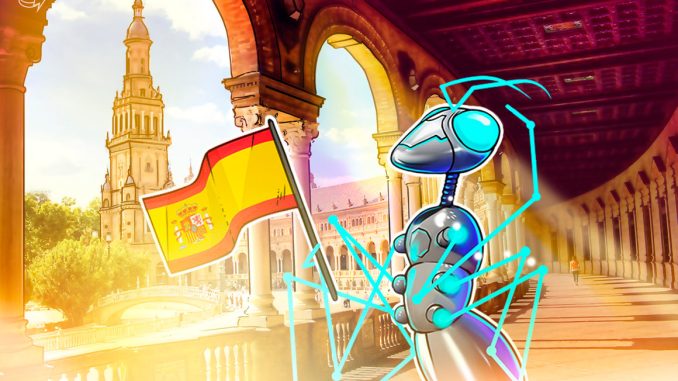 Spanish stock exchange Bolsas y Mercados Españoles, or BME is set to test its blockchain infrastructure for small- and medium-sized enterprise financing following a successful pilot run back in 2020.
According to Finextra on Friday, this next set of trials by the BME will involve businesses that are part of the country's SME financing ecosystem under the aegis of a regulatory sandbox created by Spain's Ministry of Economic Affairs and Digital Transformation.
As previously reported by Cointelegraph, this sandbox is seen as an important step in promoting greater fintech development in Spain with a focus on improving greater competition while reducing entry barriers for participants.
The aforementioned pilot phase that occurred back in 2020 drew participation from investment servicing companies and business credit providers.

As part of the second round of tests, the BME will likely be looking to examine the suitability of the Ethereum-based system in raising capital for limited liability companies outside the usual traditional bank financing route.
Indeed, the BME's blockchain platform aims to facilitate SME financing digital assets that represent funding avenues like convertible notes and participatory loans.
The project marks a further extension of the BME's digitization policy in recent times. Back in March 2019, the Spanish Stock Exchange completed pilot testing of its blockchain-based system for electronic certificates of collateral pledges.
For the SME financing project, the blockchain platform will also include a digital wallet for SMEs to store their assets — both financial investment instruments and electronic money.
chokepointsTrade finance is another touted use case for blockchain with decentralized ledger technology solutions being bootstrapped to eliminate significant chokepoints affecting SME financing.
Apart from SMEs, major banks are also looking towards blockchain technology to limit exposure to trade finance risks.