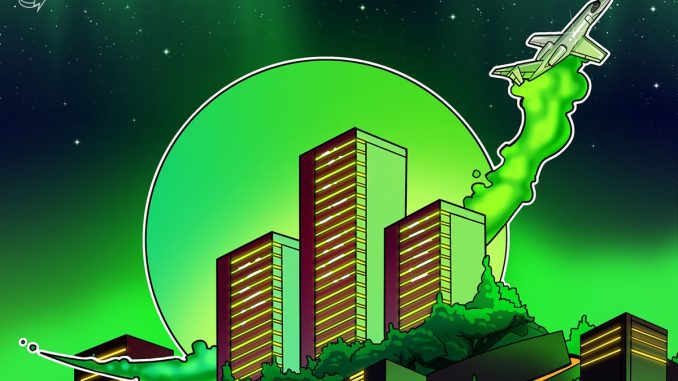 Ethereum layer-2 networks have gone through an explosive growth phase over the past couple of months, a trend that is set to continue in 2023.
According to recent data, the leading layer-2 networks have seen an increase in daily active users thathas translated into a growth in fees for the respective ecosystems.
According to analytics provider Token Terminal, Polygon leads the pack with 313,457 daily active users as of Jan. 17, a metric that spiked to over 600,000 daily active users earlier in January.
That's a 30% increase in activity since the beginning of October, resulting in nearly $55,000 worth of daily fees for Polygon.

Optimism has seen even faster growth, with a 190% gain in daily active users over the past three months. This resulted in daily network fees of $119,475, a gain of almost 140% since the beginning of the year.
Arbitrum One currently has 41,694 daily active users, an increase of around 40% over the past three months. Daily fees on the network are just over $40,000, according to the data.
⛓️⛓️ State of Ethereum L2s ⛓️⛓️

Daily fees / DAUs:@arbitrum: $40.2k / 41.7k@optimismFND: $119.5k / 72.9k@StarkNetEco: $3.0k / 2.7k@0xPolygon: $54.5k / 313.5k pic.twitter.com/eAh1l6YVoS

— Token Terminal (@tokenterminal) January 18, 2023
Meanwhile, L2 ecosystem analytics platform L2beat states that Arbitrum has a market share of 52% in terms of total value locked (TVL), which is currently at $2.55 billion. Aribtrum has seen a 9% increase in TVL over the past week.
Optimism, the second-largest L2 network, has a TVL of $1.46 billion, giving it a market share of 30%. Its collateral locked has surged by 15% over the past seven days.
The two together account for more than 80% of all the collateral locked in layer-2 platforms.
Related: Optimism and Arbitrum flip Ethereum in combined transaction volume
There has been an increase of almost 10% in TVL for all L2s over the past week, pushing the total TVL up to $4.89 billion. However, that figure is still down 34% since its peak in April.
Nevertheless, this decline is less than half of the retreat DeFi TVL has made since its all-time high. DeFi collateral has declined by 75% since December 2021, according to DeFiLlama, suggesting that there is greater demand and momentum for layer-2 networks at the moment.