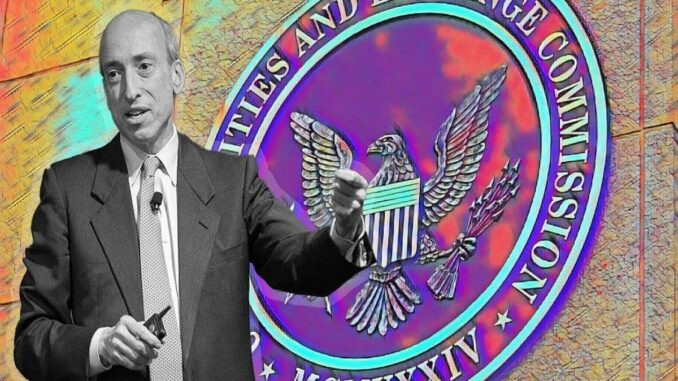 The SEC vs crypto saga continues to exist. The US Securities and Exchange Commission has brought charges against The Hydrogen Technology Corporation for manipulation of crypto asset securities. Hydrogen is a Web3 and financial technology company with a native token, named Hydro.
The SEC claims that Hydrogen made over $2 million by "manipulating the trading volume and prices" of Hydro. The SEC is also charging Michael Ross Kane, the former CEO of Hydrogen. The Commission has also listed Tyler Ostern, the CEO of a "Market making" company Moonwalkers, as an accomplice in the scheme.
The SEC claims that the accused parties were involved in the sale of unregistered crypto asset securities.
SEC Stance Against Crypto
The SEC has been in the news due to its regulation and jurisdiction of the crypto ecosystem. The SEC is taking a strong stance against the sale of unregistered crypto tokens, which it claims are securities. SEC chair Gary Gensler states that he is confident in calling only Bitcoin a commodity. Other tokens, including Ethereum, may fall under the jurisdiction of the SEC.
SEC claims that Hydrogen distributed the token through various methods. It then partnered with Moonwalkers, a South African market maker firm, to manipulate the prices of the token. Moreover, SEC claims that the method of distribution of the token is also illegal.
According to the commission, Hydrogen distributed tokens through an airdrop, bounty programs, employee compensation, and direct sales on crypto trading websites.
SEC Suffers Massive Backlash
The crypto community has criticized the SEC for "regulation by enforcement". Moreover, experts claim that the SEC is purposefully ambiguous in the debate of securities vs commodity definition.
Jake Chervinsky, the head of policy of Blockchain Association, claims that this is another example of the commission's overreach. He claims that the SEC may be claiming that airdrops meet the criteria for the Howey Test.
However, Chervinsky reveals that the SEC's theory on airdrops cannot be tested just by this action.
The presented content may include the personal opinion of the author and is subject to market condition. Do your market research before investing in cryptocurrencies. The author or the publication does not hold any responsibility for your personal financial loss.