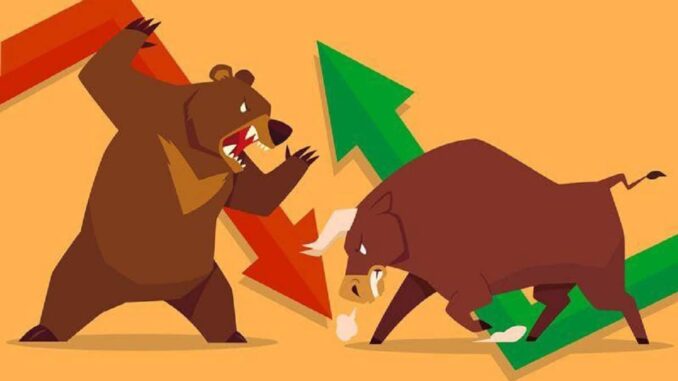 While the crypto market awaits the onset of a bull run, not all indicators point to such a momentum. Technical indicators suggest that the cryptocurrency markets are continuing to maintain the downtrend currently. At the same time, we are yet to see any confirmation breakout of the next potential bull run. Meanwhile, Bitcoin (BTC) continues to flirt with the $20,000 region, a key break out point for further gains.
Crypto Downtrend Continues
Analysts suggest that the market is currently realizing the base cost, which means the bear rally is ongoing.  According to Crypto Quant, the market is maintaining the downtrend and there is no confirmation breakout of the next bull run yet. This is despite being in a bottom region when looked at the Market Value by Realised Value (MVRV).
"We are maintaining the downtrend and have not yet had the confirmation breakout of the next bull run, despite being in a bottom region according to the MVRV."
The above conclusion was made based on the assessment of the adjusted output profit ratio. It is a metric to track expenses on-chain in profit or loss. The metric can also be used to identify price trends. "When looked at lossmaking, we see that during the bear, long periods of realization below base cost find resistance to return to profitability."
Price Fluctuations
As of writing, Bitcoin is trading at $19,847.32, up 0.19% in the last 24 hours, according to price tracking platform CoinMarketCap. After trading around the $20,300 range, BTC fell sharply to below the crucial mark. On a week to week basis, BTC dropped by 4.05%. On the other side, Ethereum (ETH) is experiencing high activity in the options market with massive open interest. In fact, the ETH options open interest at $8.20 billion was far beyond that of Bitcoin at $5.40 billion as per recent data. Not just that, the Ethereum open interest marked its all time high level.
The presented content may include the personal opinion of the author and is subject to market condition. Do your market research before investing in cryptocurrencies. The author or the publication does not hold any responsibility for your personal financial loss.