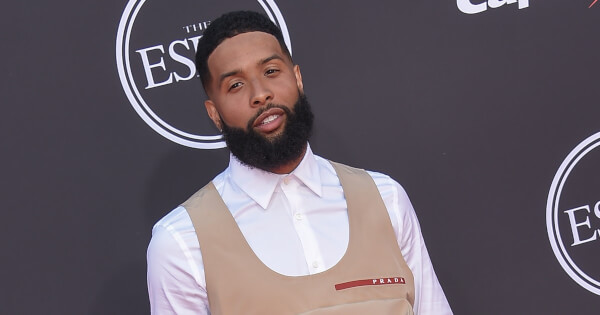 National Football League's star Odell Beckham Jr has become the latest high-profile athlete to accept his remuneration in Bitcoin from his team Los Angeles Rams.
Beckham Jr's new payment deal comes as part of an arrangement with Square Inc-backed mobile payments service Cash App.
"It's the start of a new era I'm looking forward to the future," he wrote in a video embedded tweet.

Reports suggest Beckham Jr's total salary for the 2021 season would be worth roughly 75.66 BTC at an average price of $56,103. Beckham Jr also stated that he will be taking all of his $4.25 million NFL salary in Bitcoin.
Digital wallet Cash App allows users to send and receive money, invest in stocks and trade Bitcoin.
Beckham Jr also owns a CryptoPunk-style NFT image titled CryptoPunk 3365, which he set as his Twitter profile picture; the price of that NFT is unknown.
Enthusiasm for cryptocurrency among athletes was seen earlier this month when Green Bay Packers star Aaron Rodgers announced a similar tie-up with Cash App, saying he would receive part of his salary in Bitcoin.
While on October 27, Blockchain.News reported that a Tampa Bay Buccaneers fan has rewarded a Bitcoin from Tom Brady after the fan returned the ball following Brady's 600th touchdown pass, which Mike Evans completed.
Image source: Shutterstock