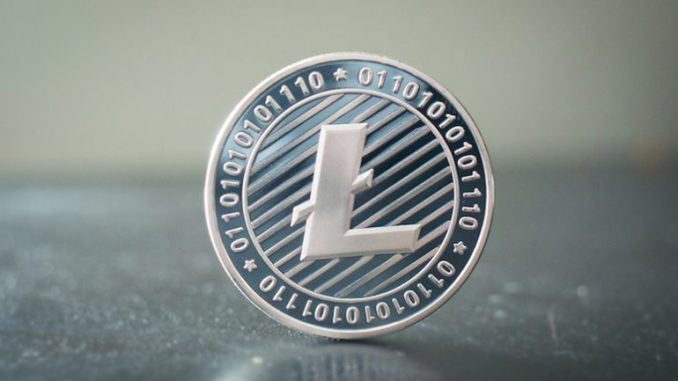 Published 5 seconds ago
A bull cycle within a rising parallel channel pattern strikes the monthly resistance of $65. This horizontal level has limited the bullish growth for the past three months, indicating a high possibility of price reversal. However, even if the Litecoin price breach resistance, the bullish path is filled with more significant obstacles. 
Key points from Litecoin price analysis: 
The LTC price responded to a parallel channel pattern
The LTC price shows supply pressure at the $65 resistance
The intraday trading volume in the Litecoin coin is $605.1 Million, indicating a 3.67% loss.
Source- Tradingview

Over the past few weeks, the crypto market witnessed some significant correction which plunged bitcoin and even major altcoin near their 2022 low. Though the Litecoin price went through a similar retracement phase, the coin buyers managed to sustain above the $52.5 support zone.
Thus, after multiple retests to this support, the replenished bullish momentum reverted the prices on September 7th. The bullish reversal also assisted buyers in maintaining a rising parallel channel pattern, which has been carrying the current recovery rally for three months.
The Litecoin price is rising for the fifth consecutive day, registering a 20.2% growth. However, the bullish rally hits the monthly resistance of $65 and struggles to rise above. A bearish reversal from this horizontal level will plunge the price back to support the trendline.
Nevertheless, if the coin buyers manage to breach the overhead resistance, the price could surge 6.5% higher before hitting the pattern's trendline. Thus, in response to this pattern, the Litecoin price could turn down from this resistance to trigger a new bear cycle.
In addition, the rising channel patterns themselves tend to resume prevailing downtrends. As a result, the LTC price is poised to breach this support trendline, which could intensify the bearish trend.
Therefore, until the prices don't break the resistance trendline, the altcoin will be under correction threat.
Technical indicator
EMAs: the 20-and-50-day EMA moving sideways accentuates the prior bear trend is fading. Moreover, a crossover between these slopes gives an additional boost for $65 resistance.
Relative strength index: the daily-RSI slope is rising higher into the bullish territory, indicating growing confidence for market participants for the current recovery.
Resistance Levels: $65 and $69.2
Support Levels: $58.8 and $52.6
The presented content may include the personal opinion of the author and is subject to market condition. Do your market research before investing in cryptocurrencies. The author or the publication does not hold any responsibility for your personal financial loss.
Close Story