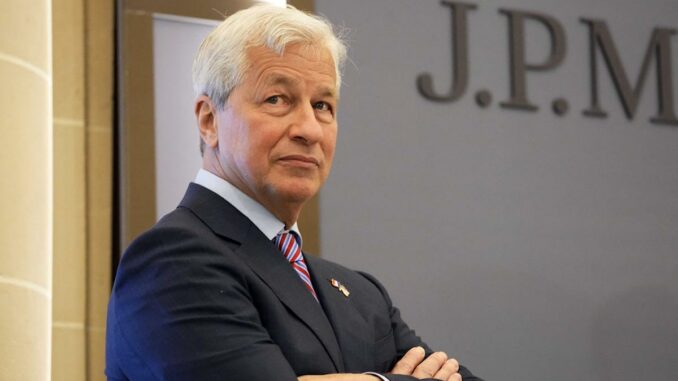 During congressional testimony on Wednesday, September 21, JPMorgan chief Jamie Dimon once again made a sharp attack on digital assets. "I'm a major skeptic on crypto tokens, which you call currency, like Bitcoin. They are decentralized Ponzi schemes," he added.
This is not the first time that Jamie Dimon has been attacking crypto in strong words. Back during the 2017 bull run, Dimon also called Bitcoin a fraud, however, he later said that he regretted making those comments.
Interestingly, JPMorgan continues to offer crypto services to its institutional clients. However, Dimon still continued to believe them to be useless. Although Dimon holds strong criticism for public cryptocurrencies. He doesn't have a similar view on stablecoin.
The JPMorgan chief said that stablecoins tied to the value of the USD or other fiat currencies won't be problematic if backed by proper regulations. U.S. lawmakers have been working on getting stablecoin regulations in place. Earlier this week, the House of Financial Services Committee proposed legislation that would back algorithmic stablecoins like the TerraUSD.

The fall of the Terra ecosystem and its native UST stablecoin has drawn regulatory attention worldwide. The nature of the fall has made regulators uncomfortable where the peg of a stablecoin is tied to other native tokens.
JPMorgan Chief on Blockchain
America's largest banking institution JPMorgan has a supported blockchain and so is Jamie Dimon. In fact, JPMorgan has its native crypto JPM Coin used for instant cross-border settlements across the globe. Over the last few years, the JPM coin has settled trillions of dollars in cross-border trade. As the Bloomberg report explains:
JPMorgan uses its custom blockchain and token, JPM Coin, to conduct intraday repurchase agreements, which allows other financial institutions to take out short-term loans using high-quality collateral.
In the past, Jamie Dimon had acknowledged the existence of decentralized finance (DeFi) which can potentially replace banks in the future.
The presented content may include the personal opinion of the author and is subject to market condition. Do your market research before investing in cryptocurrencies. The author or the publication does not hold any responsibility for your personal financial loss.