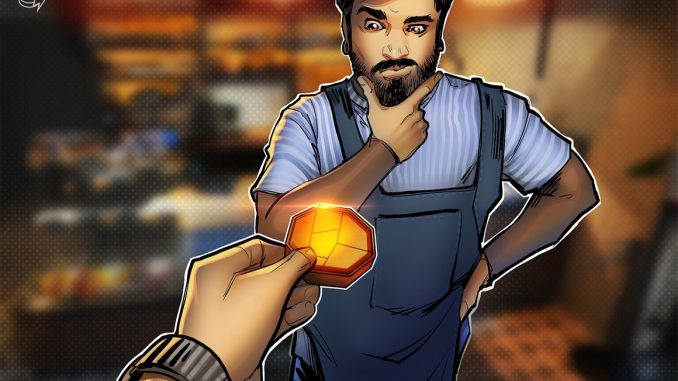 The Los Angeles Times reported Friday that recently opened NFT-themed burger joint Bored & Hungry no longer accepts cryptocurrency as a form of payment for its food.
When questioned, one Bored & Hungry employee told the Los Angeles Times "Not today — I don't know." The individual didn't give any indication of when the decision was made to cut crypto from the menu of payment options, nor did they know if crypto payments would be making a return.
Bored & Hungry initially launched back in April of this year. At the time, one worker told the Los Angeles Times that the majority of its customers didn't seem to care about crypto payment options, also noting that customers were generally indifferent to "the restaurant's fidelity to the crypto cause."
Another Bored & Hungry restaurant patron told the Los Angeles Times "People want to hold onto their ethereum. They're not gonna want to use it." Customer Richard Rubalcaba said, "I don't know how [crypto purchases] would work, with the crash."

Many of the restaurant's patrons stated that they are not hardcore crypto enthusiasts, and simply frequent the establishment for the food. Customer Jessica Perez said, "We rate this up there with In-N-Out, maybe even better."
Changes to venue's payment policies seem to fall in line with the overarching crypto and macro economical meltdown transpiring across the globe. But never fear, hungry crypto users! You can still visit Chipotle, which began accepting crypto payments earlier in June via Flexa. Several countries are facing relentless regulations and scrutiny and there are issues of contagion in the crypto market.
Cointelegraph reached out to Bored and Hungry owner Andy Nguyen for clarification on the restaurant's crypto acceptance, but did not receive a response prior to publication.