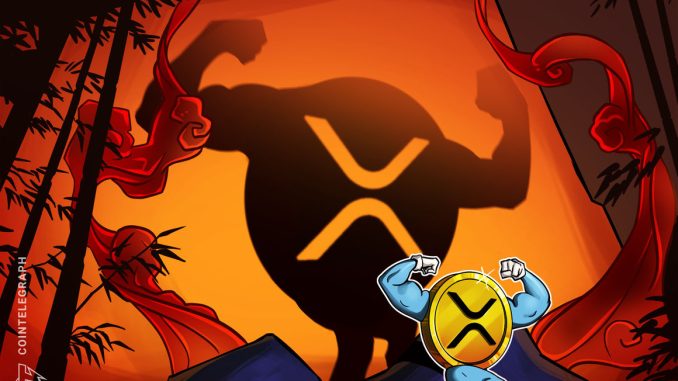 Institutional investors have rallied around XRP this past week, with the assets under management, or XRP investment products, nearly doubling.
According to CoinShares' "Digital Asset Fund Flows Weekly" report, roughly $33 million flowed into XRP products this week, pushing the sector's AUM up to $83 million.
The report describes the week as the most bullish for institutional crypto products since early March, with $233 million injected in institutional funds.
Altcoins saw renewed market action overall, with $65 million allocated to Ether (ETH) products, while Binance Coin (BNB) funds took in $3 million, Bitcoin Cash (BCH) saw $4 million, Polkadot's DOT received $5 million, and Tezos (XTZ) attracted $7 million worth of inflows. Roughly $6 million was invested into multi-asset products.

Bitcoin (BTC) products represent nearly 78% of institutional AUM with $50 billion, followed by Ether with $10.7 billion or 16.8% crypto product exposure. All other crypto assets represent less than 1% of capital locked in the sector, with Binance Coin representing $571 million, DOT representing $45 million, and Bitcoin Cash representing $16 million.
In addition to large inflows, institutional trade volume surged, gaining 59% week-over-week to tag $4.8 billion. All-time price highs also pushed the AUM of crypto investment products into record highs above $64 billion.
Grayscale represents 77% of institutional crypto AUM with nearly $50 billion, followed by CoinShares with $5.7 billion or almost 9% of the sector's total, and 3iQ with $1.9 billion or roughly 3%.
North American demand for institutional crypto products appears to be surging, with Canadian regulators approving three Ether exchange-traded funds last week following the success of several recently launched Bitcoin ETFs in Canada.