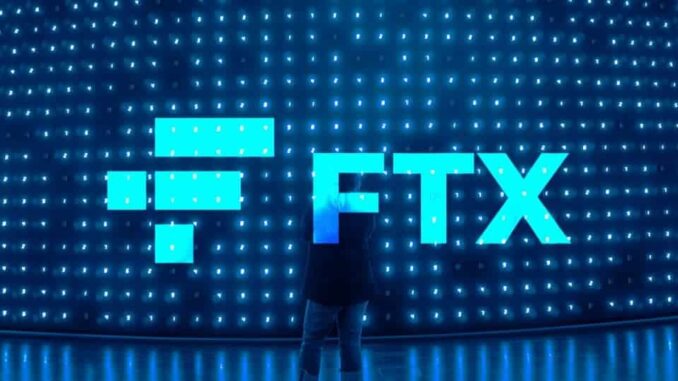 FTX Token (FTT), the native cryptocurrency of crypto exchange FTX has plunged by another 20% over the last hour falling under $20. As of press time, FTT is trading 19% down at a price of $18.46 with a market cap of $2.4 billion.
The recent sharp fall means FTT tokens lost more than $500 million worth of valuation in an hour's time. Also, the total erosion in FTX Tokens's market value is nearly a billion over the last four days.
Interestingly, crypto reported Colin Wu has reported that there was a massive transfer of FTX Tokens (FTT) from Genesis OTT Desk to FTX. He also states that Binance is not behind the recent price drop. The analyst reported:
FTT suddenly plunged 14% in 1 hour, and SOL fell 14% in 24 hours. 1.9 million FTT ($44 million) was transferred from the Genesis OTC Desk to FTX 12 hours ago, but CZ said it was not Binance selling.
Over the last weekend, Binance said that it has decided to sell its remaining FTX Token holdings. The development comes amid the recent anomalies surrounding the balance sheet of FTC and sister concern Alameda Research. Binance has reportedly transferred half a billion worth of FTT tokens to its platform.
This news followed by Binance action has triggered major skepticism for FTX with analysts thinking that it could be another LUNA-like event in the market.
Binance Clarifies on the FTX Token Episode
Several market enthusiasts said that Binance has been doing this as part of its competition with FTX. However, CZ has denied these allegations. He also spoke about the transfer of FTT tokens to Binance saying that it was part of the liquidation process.
However, Binance is certainly planning to liquidate FTT tokens over the next few months. Interestingly, the Binance CEO has also denied FTX's token transfer offer. "I think we will stay in the free market," he said.
On the other hand, FTX CEO Sam Bankman-Fried has been stating that their books are clean, regulated, and their financial audited.
The presented content may include the personal opinion of the author and is subject to market condition. Do your market research before investing in cryptocurrencies. The author or the publication does not hold any responsibility for your personal financial loss.