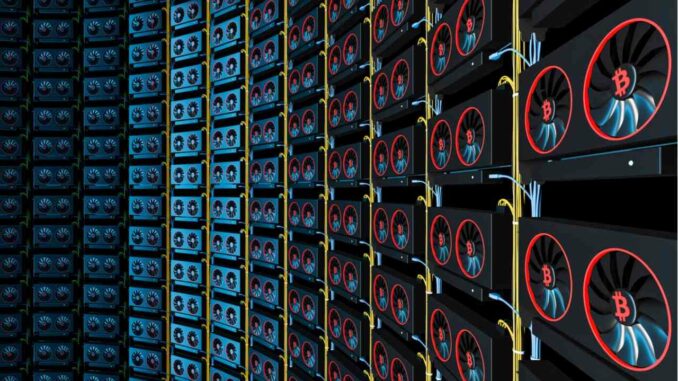 A passing reference to the EWT token in an important announcement from Blackrock created quite some interest in the cryptocurrency. On Thursday, Blackrock, the world's largest asset manager, announced a key decision in favor of Bitcoin adoption. But the reference to projects that are exploring renewable energy related Bitcoin mining operations attracted investor interest. The token is however, not a popular one, with a ranking of 252 based on market cap as per CoinMarketCap.
What Is EWT Token?
Energy Web Tokens (EWT) are the native utility token of the Energy Web Chain. The tokens are used in the energy web network to pay for gas fees. The Energy Web Chain was purposefully designed for the energy sector. A tech solution developed by the developers allows users to control and manage their electrical systems online. Energy Web is working to provide certification to a group of leading bitcoin miners. The company is exploring different ways of using the accreditation to accelerate the decarbonization of Bitcoin.
The company claims to have built the world's first public, enterprise-grade blockchain tailored tools suitable for energy sector. Blackrock mentioned Energy Web, referring to its programs to bring greater transparency to sustainable energy usage in bitcoin mining.
"BlackRock is encouraged that organizations such as RMI and Energy Web are developing programs to bring greater transparency to sustainable energy usage in bitcoin mining, and will follow progress around those initiatives."
Dramatic Price After Announcement
The mention by Blackrock led to an immediate spike in its price, resulting in speculation of further rise. From trading at around $2.66 earlier in the day, the EWT token is on a steady price rise trend. As of writing, the token stands at $3.75, up by a staggering 40.04% in the last few hours, according to CoinMarketCap. In the space of just six hours, the not so popular token grew in market cap by around $30 million.
Meanwhile, Michal Bacia, an advisor at Energy Web, indicated that Blackrock could utilize its solutions with EWT staking. The proof of green solution through EWT tool suite would be offered in the form of a Software as a Service, he explained.
"Proof of Green solutions like this one for BTC will be offered to enterprise clients like BlackRock as SaaS (Software as a Service) secured with EWT staking."
Thanks to 'huge interest' in cryptocurrencies from some of its institutional clients, Blackrock said it decided to launch the Bitcoin Private Trust. The asset manager said it will explore solutions on how to cost-effectively access crypto assets.
The presented content may include the personal opinion of the author and is subject to market condition. Do your market research before investing in cryptocurrencies. The author or the publication does not hold any responsibility for your personal financial loss.