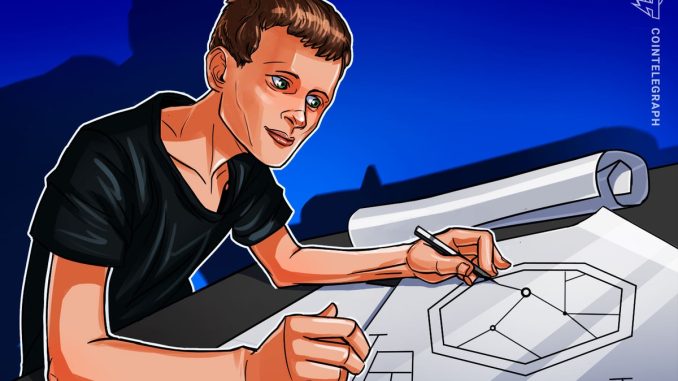 Ethereum founder Vitalik Buterin showed sympathy for competitor Solana (SOL) in a Dec. 30 tweet. He said that "smart people" tell him that Solana has "an earnest smart developer community," and suggested that the opportunists who were involved with the project in the past have been "washed out."
Buterin also expressed hope that the Solana community "gets its fair chance to thrive."
Some smart people tell me there is an earnest smart developer community in Solana, and now that the awful opportunistic money people have been washed out, the chain has a bright future.

Hard for me to tell from outside, but I hope the community gets its fair chance to thrive

— vitalik.eth (@VitalikButerin) December 29, 2022
The price of SOL has fallen by over 90% since its peak, partially because of the coin's association with the failed FTX exchange. But Solana developers have argued that FTX's collapse did not harm the network itself.
Vitalik's praise for Solana impressed many in the crypto Twitter community. Ari Paul of BlockTower Capital produced a tweet thread that argued more crypto companies should follow Vitalik's lead, as he explained, "This is how someone behaves who is happy to 'compete' on merit, and thinks in positive sum terms. One fun test you can give anyone on almost anything (service providers, fund managers, devs, whatever)[…]Ask them about the competition in positive form."

Not everyone was happy with Buterin's statement though. Former poker pro Mike McDonald saw the statement as "virtue signaling."
I normally love Vitalik but this just seems like an infantilizing virtue signal to me. Like does he think Solana devs haven't heard of Ethereum?

— Mike McDonald (@MikeMcDonald89) December 29, 2022
Some critics also thought the timing of Buterin's tweet was suspect. Would he have praised Solana if it was still doing well?
This is like lebron playing some random high schooler 1v1 and then saying a few nice things when Lebron wins 11-0 and the kid blows out his ACL.

— Kyle Decentral (@KyleLogiks) December 30, 2022
Solana was once dubbed an "Ethereum killer", partially due to its high scalability. But it has also been criticized by some for being too centralized and unstable.