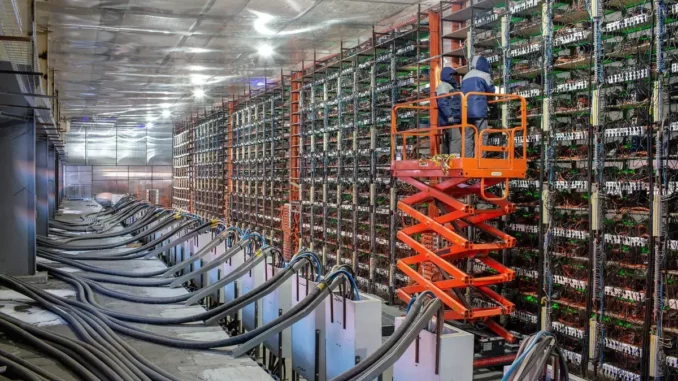 The Ethereum merge is just a little less than 4 hours away from going live. The final upgrade, Paris, is less than 1000 blocks away from being triggered. Paris will mark the end of Proof-of-work on Ethereum and finish the merge. However, the Ethereum hard fork is receiving significant support in keeping PoW active on Ethereum. 
Who Is Supporting ETHW
ETHW reveals that they are receiving support from top mining pools for a hard fork. Large mining pools such as f2pool, BTC.com, and poolin have supported ETHW mining after the merge. The second largest mining pool, f2pool, earlier hoped for a successful transition to proof-of-stake. However, it appears that the group has changed its stance.
ETHW has revealed a list of a total of 18 mining pools that are supporting ETHW mining. Eight pools are already available for the ETHW testnet. The Ethereum Hard Fork will be mineable 24 hours after the merge.
Many other influential figures have supported a hard fork in the past. Justin Sun, the founder of the Tron blockchain, revealed that his Poloniex exchange will list the ETHW token. Crypto exchanges like Huobi and BitMEX also supported the hard fork.
How Ethereum Hard Fork Can Impact Ethereum
Ethereum Hard Fork can have a major impact on the merge. DeBank Defi, a major crypto portfolio company, has called a successful merge a disaster for the entire crypto ecosystem. Chainlink, a major smart contract company made it clear that it will not support any hard fork tokens. 
Vitalik Buterin called anyone supporting the hard fork to be exchange owners trying to make a quick buck. He highlighted that the Proof-of-work supporters should support the Ethereum Classic blockchain. Ethereum Classic is another hard fork of Ethereum.  However, Vitalik remains confident that the hard fork will no0t receive traction from the consumers. 
Ethereum is currently trading at $1,616. While Ethereum is a fundamentally bullish event, it is also possible that its price plummets after the merge before a strong rally.
The presented content may include the personal opinion of the author and is subject to market condition. Do your market research before investing in cryptocurrencies. The author or the publication does not hold any responsibility for your personal financial loss.