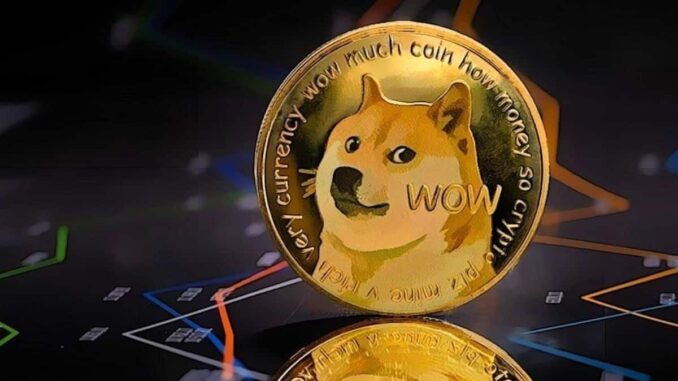 The world's largest memecoin is currently on a roll gaining more than 10% for the second consecutive day! As of press time, DOGE is trading 15% up at a price of $0.075 with a market cap of just under $10 billion.
this is for the first time in ten weeks that the DOGE price is trading above $0.07. The recent DOGE price rally comes amid huge whale transactions. As per on-chain data provider Santiment, there have been more than 420 DOGE whale transactions each valued at over $100K. Also, the trading volume for Dogecoin (DOGE) has reached a staggering $1.18 billion. The data provider notes:
Dogecoin rose above $0.072 for the first time in 10 weeks on the tail end of #Ethereum's own breakout the past couple days. Both $DOGE whale transactions & trading volume spiked to August levels. Markets generally polarize when #memecoins decouple.
Some market analysts believe that the recent Dogecoin (DOGE) rally comes as Elon Musk is likely to conclude the Twitter deal this week, as per Bloomberg. Thus, the Dogecoin community could be cheering that the deal could pave way for DOGE transactions on Twitter.
Twitter deal likely to close on Friday. Dogecoin adoption is expected to get a big boost after this deal. Dogecoin Tip Jar & Doge Payments for Twitter Blue soon? 👀 @elonmusk pic.twitter.com/u7Npc9XXKQ

— DogeDesigner (@cb_doge) October 25, 2022
Elon Musk has been the biggest proponent of Dogecoin (DOGE) over the last few years and believes that the meme cryptocurrency is better than Bitcoin for conducting daily payments.
Dogecoin (DOGE) Price Rally to Continue
In the last 48 hours, the DOGE price has shot up by more than 25% with its valuation soaring to $10 billion in a while. Still, Dogecoin (DOGE) is trading at more than a 90% discount from its all-time high of $0.73 last year in May 2021.
As per the technical chart setup, the DOGE price rally could continue going ahead. The DOGE price has given a successful breakout from its descending resistance line. The DOGE price has been paying respect to this line for nearly 18 months now. Now, the next resistance for DOGE is all the way to $0.88.
The presented content may include the personal opinion of the author and is subject to market condition. Do your market research before investing in cryptocurrencies. The author or the publication does not hold any responsibility for your personal financial loss.