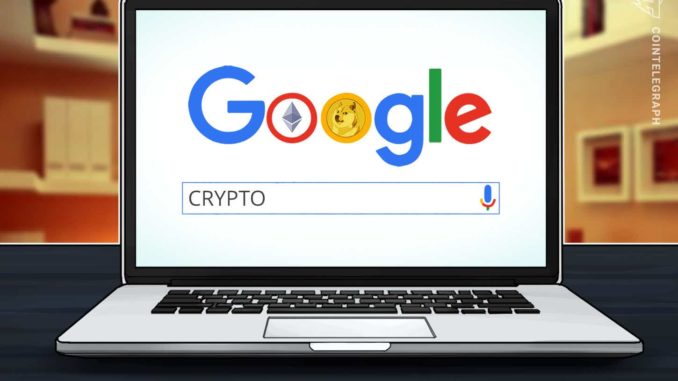 Major cryptocurrencies Ether (ETH) and Dogecoin (DOGE) made the list of the world's most searched terms in 2021 on Google
On Tuesday, Google released its traditional annual list of the top searches for the year, breaking them down into several categories, including searches, news, people, games, movies and others.
According to Google Trends' "Year in Search 2021," Dogecoin was the fourth-most popular news search term on Google in 2021, both globally and separately in the United States. News related to the query "Ethereum Price" was ranked 10th.
The cryptocurrencies are listed among the top searched news items, including topics like Afghanistan, AMC stock, COVID-19 vaccine, GME stock, stimulus check and others. Not a single cryptocurrency was featured on the list in 2020.

It's worth noting that Bitcoin (BTC), the most-valued cryptocurrency in the market, is not featured in any category of the "Year in Search 2021" either worldwide or in the United States.
Related: Survey says crypto popular holiday gift for Americans — NFTs not so much
Launched in 2013, Dogecoin has emerged as one of the most successful cryptocurrencies in 2021, entering the list of the top 10 largest cryptocurrencies by market capitalization earlier this year. DOGE's price has skyrocketed this year, thanks in large part to endorsement fromTesla CEO Elon Musk, who started actively promoting DOGE on Twitter in 2020.
At the time of writing, DOGE is up nearly 5,100% over the past 365 days, compared to 632% for Ether, according to data from CoinGecko. In contrast, Bitcoin is up around 160% over the past year.