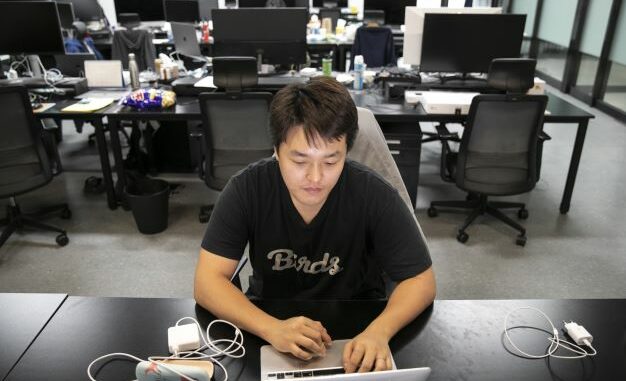 Terra founder Do Kwon is soon set to lose his South Korean passport as authorities look to intensify the pressure on the fugitive. The South Korean authorities have asked Do Kwon to return back home and face the charges over the $60 billion crash of the Terra ecosystem.
Note that Do Kwon has also been on the radar of Interpol recently. However, his location as of now still remains unclear. The South Korean authorities have said that the Terra founder must hand the passport back or it shall be revoked in about 14 days.
Terra's implosion was a watershed moment in the history of crypto which led to a massive erosion of investors' wealth. Do Kwon, who was behind the TerraUSD stablecoin, has been accused of violating South Korea's capital markets law, along with five other people.
Do Kwon Denies That His Assets Are Frozen
Earlier on Wednesday, there were reports that the South Korean prosecutors have frozen $39.6 million worth of Kwon's crypto holdings. Also, there were previous reports that the Luna Foundation Guard had moved 3,313 Bitcoin to crypto exchanges KuCoin and OKX. But back then, Terra's founder denied these charges calling them baseless. In his recent tweets, Do Kwon stated:
I don't get the motivation behind spreading this falsehood – muscle flexing? But to what end? Once again, I don't even use Kucoin and OkEx, have no time to trade, no funds have been frozen. I don't know whose funds they've frozen, but good for them, hope they use it for good.
He further took a jibe at South Korean authorities noting: "It's no surprise that crypto is most popular in countries that weaponize state institutions against their own people for political gain. Reap what you sow – revolutions start from within".
Do Kwon previously stated that he would cooperate with the authorities in the case of an investigation. However, he hasn't yet decided to come before them despite multiple requests.
The presented content may include the personal opinion of the author and is subject to market condition. Do your market research before investing in cryptocurrencies. The author or the publication does not hold any responsibility for your personal financial loss.