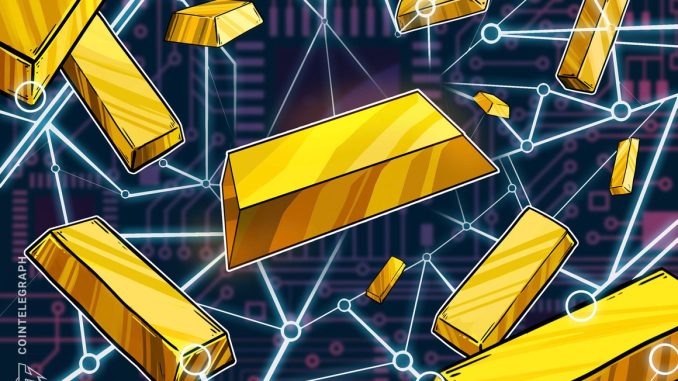 Dubai Multi Commodities Centre — a free trade zone established by the Dubai Government — has signed a sale and purchase agreement with REIT Development to construct a 100,000 square foot precious metals refinery.
According to a DMCC release on Wednesday, the precious metal refinery and storage facility will be the largest in the Gulf Cooperation Council and will reportedly be powered by blockchain technology.
Located in the high brow Jumeirah Lake Towers area, the facility will refine and store precious metals like gold, silver, rhodium, palladium and platinum among others.
These precious metals will also provide backing for asset-collateralized stablecoins like GoldCoin, SilverCoin, RhodiumCoin, PalladiumCoin and PlatinumCoin, to mention a few.

The stablecoins will run on the Ethereum network and will reportedly be pegged to the current value of one gram of the corresponding precious metal.
According to the announcement, the precious metals-backed stablecoins will be available for trading on the DMCC's gold exchange platform.
Construction work on the proposed facility is scheduled to be completed before the end of 2022 with the DMCC stating that the complex will further strengthen its position in the global precious metal markets.
According to Mike De Vries, chief operation officer REIT Development, blockchain will disrupt the precious metals industry, adding:
"Blockchain technology can enable more transparent and accurate tracking of precious metals, ensuring there is no 'dirty gold' in circulation and illicit trades […] We believe that by 2025 every precious metals refinery and storage facility will be in the blockchain."
REIT Development's planned blockchain-based precious metal refinery in the JLT area is the latest example of the broad-based adoption of the novel technology in Dubai and the United Arab Emirates.
Earlier in April, Cointelegraph reported that the city's economic department was looking to deploy its corporate Know Your Customer project to cover the entire UAE.