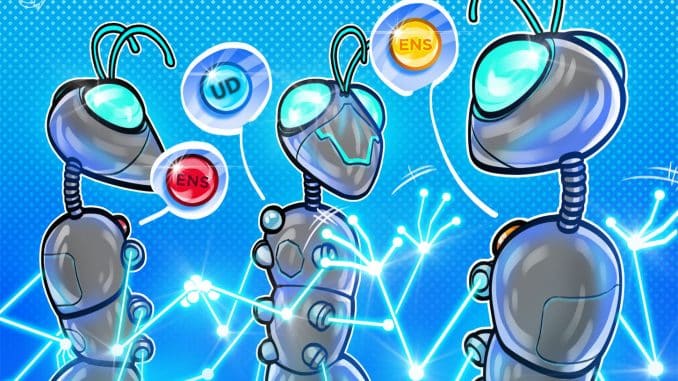 The rise of Web3 functionality has been a boon for decentralized domain name services over the past two years, with millions of blockchain-based domains registered to date. Challenging market conditions may have hampered exponential growth, but industry leaders believe that utility-driven adoption will continue in the future.
Web3 is fundamentally changing how businesses, brands and retailers serve customers, who are taking full control of their data, wallets and online identity courtesy of blockchain ecosystems like Ethereum.
Decentralized domain names are valuable tools for users and businesses to integrate with Web3 functionality. From providing human-readable names that replace numerical wallet addresses to serving as a decentralized profile across the Web3 ecosystem, decentralized domains offer an alternative to conventional domain services.
Ethereum Name Service (ENS) and Unstoppable Domains are the two most prominent platforms serving the space, having a combined six million-plus domain registrations since their respective inceptions. Both services saw significant increases in newly minted domains through 2021 and 2022.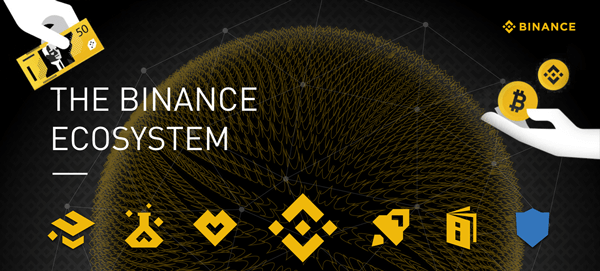 Cointelegraph reached out to a handful of decentralized domain name platforms to gauge the current state of the industry, who is leading registrations and what the future holds.
2022 in review
2022 proved to be a massive year for both ENS and Unstoppable Domains, with both firms highlighting some key metrics from the year in correspondence with Cointelegraph.
ENS is a distributed, open, extensible naming system that runs on the Ethereum blockchain. It maps human-readable names like "alice.eth" to machine-readable data like cryptocurrency addresses and URLs.
ENS emulates the conventional Domain Name Service (DNS) by using dot-separated hierarchical names, commonly known as domains, with the owner of a domain controlling both it and any subdomains. An ENS domain is effectively a nonfungible token (NFT) that serves as an Ethereum wallet address, cryptographic hash or website URL.
ENS developer Makoto Inoue said that the platform's official registered domain total was 2.8 million as of January 2023, excluding any reregistered names after expiry. When including subdomains and DNS names, that number rises to 3.9 million — excluding off-chain names like Coinbase's in-house cb.id domain solution for wallets and decentralized identities.
Nora Chan, vice president of communications at Unstoppable Domains, unpacked the premise of the blockchain-based domain name service. Unstoppable Domains offers Web3 domains on Polygon with no gas fees, providing an affordable way for users to establish a secure and portable identity for Web3.
The domains can be bridged to Ethereum and used for various purposes, such as sending and receiving cryptocurrency, logging in to hundreds of apps and metaverses, building decentralized websites and constructing a Web3 identity.
The platform has registered and minted 3.1 million domains to date, with 1.2 million registered in 2022 alone.
Measuring growth in a bear market
Both Inoue and Chan reflected on the bearish market conditions of 2022 and offered varying views of its effect on decentralized domain registrations. Depressed market conditions were actually a boon to ENS registrations, as Inoue explained:
"During the bull market, high gas fees actually hindered the growth of ENS because a .eth registration was costing somewhere between $50–$100 when a one-year annual registration is only $5/year."
But as gas fees have slowly reduced, it is becoming more affordable to register ENS names. Inoue also noted that the discovery of "categories influenced the growth of 2022 ENS registrations."
This included the minting of ENS domains based on a list of names with common traits like the "10K Club," which are four-digit domain names from 0000.eth to 9999.eth; and genesis-era ENS domains, which are a select group of ENS names minted before June 2017 — preceding the advent of the popular CryptoPunks NFT collection.
Meanwhile, Chan conceded that the rate of registrations with Unstoppable Domains slowed in 2022. Nevertheless, the 1.2 million domains registered in 2022 still account for more than a third of its total domain list.
Third-party integration
Companies, brands and users are becoming increasingly familiar with Web3 functionality. Using a decentralized domain, users can carry their complete digital ID with them, pay for items on an e-commerce site, and collect NFT versions or extras linked to specific real-world products.
As more of these services plug into Web3, ENS and Unstoppable Domains provide the infrastructure for businesses and users to enter this new paradigm.
For ENS, the rise of Coinbase's high-profile cb.id subdomain integration was the biggest third-party service integration story, according to Inoue. 
The Cross-Chain Interoperability Protocol (CCIP) is a universal standard for developers to create services and applications that can transact and send information actions across multiple networks. The ENS developer said CCIP Read provides a way to store ENS names outside the Ethereum layer 1, lowering overall gas costs.
Chan highlighted that despite the recent cryptocurrency bear market, Unstoppable Domains' extensive footprint of integrations includes partners like Brave, Opera, Trust Wallet and Etherscan. The firm has also launched various Web3 top-level domains — including .x, .nft, .wallet and .crypto — with mainstream brands and companies.
Unstoppable Domains' work with Blockchain.com saw the creation of its .blockchain top-level Web3 domain, unlocking a potential 83 million users of Blockchain.com who might be looking for a customizable .blockchain domain or human-readable wallet address.
What does 2023 have in store?
Subdomain registrations could surge in 2023 if Inoue's prediction is correct. The ENS developer told Cointelegraph that ongoing development could give users more control of subdomains:
"2023 will see a surge of subdomain registrations. This will be driven by the release of 'Name Wrapper,' a feature to turn subdomains into NFTs (currently only .eth is NFTs), allowing the community to sell and transfer subdomains much more easily."
Inoue also highlighted subdomain integrations with the likes of Coinbase as an adoption driver, making ENS names more accessible to users. It also lowers gas costs to interact with the Ethereum protocol, "making it resistant to the bull market gas surge."
While the registration of these subdomains doesn't bring direct revenue to the ENS organization itself, Inoue said they drive the overall adoption and usefulness of the protocol within the Web3 ecosystem.
Chan said focusing on creating more utility, building partnerships and improving the user experience of the service would be key to continued adoption this year.
An alternative view
Cointelegraph also spoke to PeerName founder and CEO Vasil Toshkov, whose platform was founded in 2014, selling .bit domains based on Namecoin. The platform now sells a handful of Emercoin blockchain domains — including .coin, .bazar, .lib and .emc — and currently manages around 8,000 domains.
Toshkov said that PeerName sells "truly decentralized domains" for working websites and does not offer NFT domains nor centrally managed services. It previously sold a more comprehensive array of domains from different platforms but now focuses on decentralized practical applications.
PeerName sold around 700 domains in 2022, with Toshkov highlighting increased competition and high fees at the end of the bull market as key challenges:
"Our business performs much better during a bear market. Then, the competition with fake domains disappears. Fees are low, and users can pay seamlessly. We also only have users who buy domains to use, not as speculation."
The most sold domains on PeerName include .bit, .coin and .onion. The latter domain is not blockchain-based but is used within the Tor browser and client system. Toshkov believes that the possibility of .bit domains also being integrated into the Tor project and browser could drive adoption.
"If this happens, the interest in them will be huge. These are the first and most decentralized blockchain-based domains. Kind of like Bitcoin, but for domains," he said.
Cointelegraph has previously explored the prevalence of domain "hijacking" and "squatting," which is driven by speculative users that register domains bearing well-known brands or names.