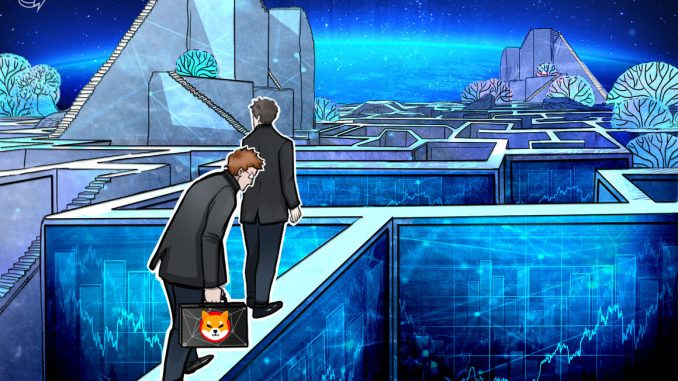 Just $20 million of the $1 billion in cryptocurrency that Ethereum co-founder Vitalik Buterin donated to a COVID-19 relief fund in India has so far been cashed out and distributed to aid recipients. Figuring out why the process is not as frictionless as crypto users would hope is the focus of a recent interview with the fund's founder, Sandeep Nailwal. 
Cointelegraph readers will recall that this May, Buterin's decision to liquidate several of his meme coin positions and donate the proceeds to various charities had prompted panic and admiration in equal helpings.
Panic, firstly, set in among those traders who rushed to lock in their profits amid the price collapses that Buterin's sell-offs inevitably triggered — specifically in the previously popular tokens Shiba Inu (SHIB) and Dogelon Mars (ELON), which each saw its price drop by over 40%. 
Even among traders, however, there was some recognition that the price dumps affecting these intensely hyped coins would provide some respite from rising transaction costs on the Ethereum network. Moreover, when it transpired that Buterin had donated the proceeds to several charities — Gitcoin, Give Well and India COVID-Crypto Relief Fund — many in the community welcomed the move, particularly as India was in the throes of an unprecedented and deadly wave of COVID-19 infections.

However, a couple of months down the line, the founder of the India COVID-Relief Fund has shared some of the difficulties involved in cashing out Buterin's generous contribution. So far, just $20 million has been paid out, with a further $20 million planned for the near future. 
The fund's founder, Sandeep Nailwal, who also co-founded Polygon (formerly Matic), told reporters that some of the delays are due to his caution and desire to ensure the funds reach grassroots organizations transparently — to places they are most urgently needed. To this end, he plans to hire a reputable auditor to help oversee the process as it continues. 
Moreover, due to the price crashes Buterin's liquidations triggered, the initial $1 billion in value that the 50 trillion Shiba Inu coins represented at the time of their sale soon dwindled by around 50%. Nailwal has estimated their eventual total value is likely to be around $400 million.
Disbursing the funds has also come up against a mountain of red tape, with the requirement to comply with India's Foreign Contribution Regulation Act as the tokens are converted into dollars and then rupees. Roughly 80% have reportedly been converted thus far.
Related: 'Crypto for COVID': Indian neobank aims to feed those affected by pandemic
As they slowly come through, the crypto funds are reportedly being distributed to food distributors nationwide and an organization working on establishing mini-intensive care wards for COVID-19 patients in rural India.
As he continues with this cumbersome process, Naiwal also voiced his fears about the prospect of a third wave of infections in the country, which has already reported an official death toll of over 400,000. Recent reports, however, suggest the real figure could be as high as 4 million.
Prior to meme coins, Buterin had also sent 100 Ether and 100 Maker to Naiwal's fund, valued at $220,000 and $400,000 at the time, respectively.