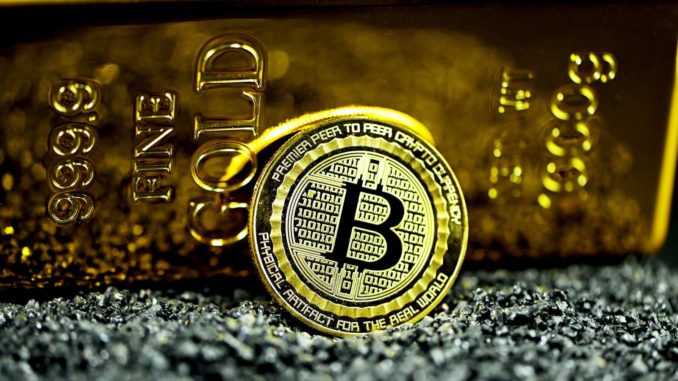 Willy Woo is of the opinion that Bitcoin is decentralized gold
He also adds that over time, the gold standard has failed with the subsequent introduction of fiat
Traditional gold is also centralized hence Bitcoin removes the failures of Gold
Bitcoin's $30k continues to be the level to watch moving forward
Bitcoin's $20k is the next level of macro support if $30k fails
Veteran Bitcoin analyst, Willy Woo, is of the opinion that Bitcoin is not only digital gold but also decentralized gold.
Mr. Woo shared his analysis of Bitcoin through the following statement that also pointed out that Bitcoin's decentralized nature allows it to remove gold's failures in the form of the gold standard and its centralized nature.
Bitcoin is digital gold?

Gold FAILED.

The Gold Standard failed. Gold's failure lead to fiat.

Why? It was centralised. When governments ran out of gold, money decoupled from gold and we got fiat.

Bitcoin is decentralised gold, it removes gold's failures.
Bitcoin's $30k Remains the BTC Level to Watch
With respect to price action, not much has changed with Bitcoin as it remains in bearish territory. The King of Crypto is currently trading below the 50-day, 100-day and 200-day moving averages.

Bitcoin's weakness in the markets was also explored by the team at Crypterium analytics who concluded that BTC is in a clear downtrend. Additionally, a weekly close below $33k might be a catalyst for Bitcoin retesting $30k and possibly losing this level as support. The team explained this likely scenario as follows.
Bitcoin is in a clear downtrend. Candlestick formations indicate a high probability of a fall. Moreover, if the weekly candlestick closes below $33,000, then it is necessary to wait for the fall of the first cryptocurrency soon.

The closest point to which Bitcoin will go down will be $30,000. However, the price is unlikely to stop here. Most likely, the chart will break through this level and drop into the $26,000 — $27,000 range.
$20k is the Next Major Macro Support for Bitcoin
Their analysis went on to warn that Bitcoin dropping below $30k, will most likely open the doors to more losses with $20k being the next major area of support for BTC.