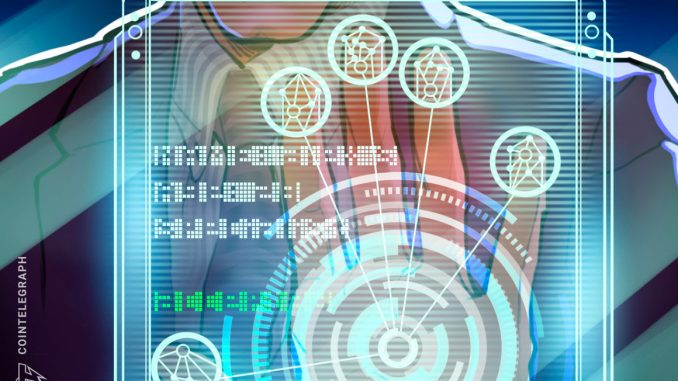 A new report on the potential for blockchain identity management solutions to become integrated across sectors has forecast strong growth for its global market, at a compound annual rate of close to 71%.
The report grounds its predictions on a study broken down into segments by sector — e.g., government, healthcare, banking, financial services and insurance (BFSI), geography, and applications. It was published by the Lyon-headquartered market research solution provider ReportLinker. 
Drawing on an analysis of several existing blockchain identity management market vendors — Accenture, Amazon, Bitfury Group, Civic Technologies and others — the report expects the total global market to grow by $3.58 billion between 2021 and 2025.
Related: The future of DeFi is spread across multiple blockchains

The study's baseline assumption is that the market for blockchain identity management will continue to expand as the proliferation of online and cloud services and digitalization more broadly continue apace. As Cointelegraph has previously reported, the demand for more efficient, decentralized and privacy-respecting identity solutions has arisen in a vast array of diverse sectors, from public services to logistical and supply chain networks and all the way down to consumer wearables and other smart devices.
With increasing digitalization, a form of secure identity verification to access basic services — both public and private — online is quickly becoming an inescapable requirement; some have gone so far as to argue that privacy-preserving digital identity needs to be recognized as a basic right for all.
In tandem, with the global user base of social media networks now exceeding the 3.8-billion mark, some advocates have argued that blockchain offers the only adequate, equitable identity solution that can protect these users from threats such as data theft and privacy abuses. 
Earlier this month, Ethereum co-founder and lead developer Vitalik Buterin pitched his vision of the future of the Ethereum network across a range of non-financial applications, singling out areas that included both decentralized social media and identity verification and attestation.