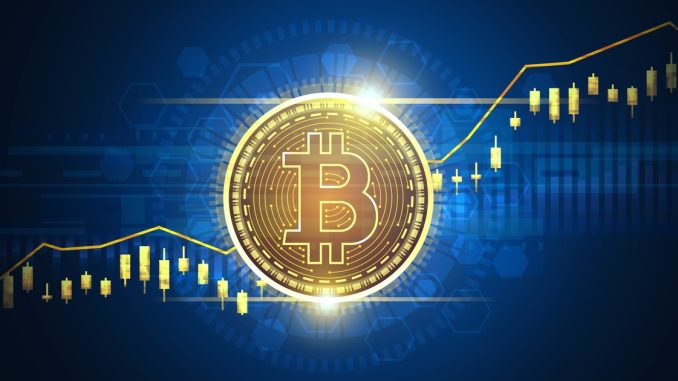 October will be written in Bitcoin's history books as the month that saw the top cryptocurrency break the record by soaring to the $66,900 level. This price surge was boosted by net inflows worth $315 million witnessed in October.
Market insight provider CryptoCompare explained:
"After 3 months of net outflows, average weekly inflows into BTC products turned positive in September ($31.2 million) This [trend] continued in October, with net inflows totaling $315m so far this month!"
October has also seen Bitcoin's realized price go through the roof by reaching a record high of $22,644. 
Realized price is a metric calculated by valuing each supply unit at the exact price it last moved on-chain or at the last time it was transacted. As a result, it does not calculate coins that remain unmoved because cryptocurrencies can be lost, unreachable, or unclaimed.
Bitcoin's open interest exploded in October
According to crypto insight provider Arcane Research:
"Open interest denominated in Bitcoin has exploded in October and is approaching this year's April top."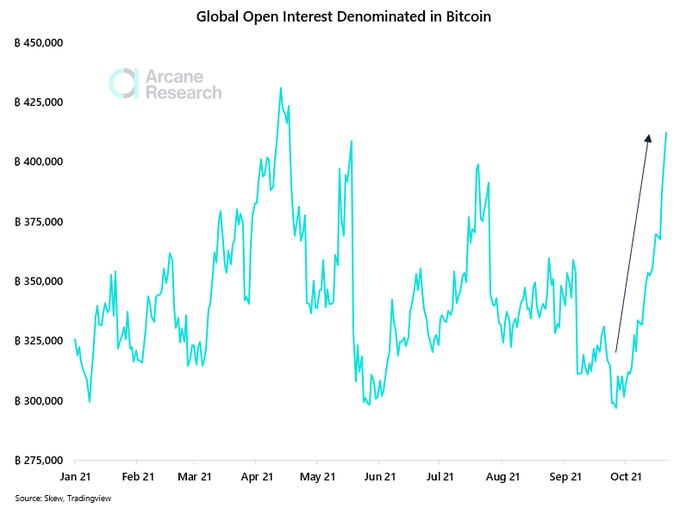 Open interest usually increases with price, illustrating their strong correlation. 
Meanwhile, crypto adoption recently got a boost as the world's largest retailer Walmart Inc revealed that customers at some of its U.S. stores would be able to buy Bitcoin using ATMs installed by Coinstar. 
The program is part of a broader initiative by Coinstar, which has partnered with a cryptocurrency exchange and payment firm called CoinMe that specializes in Bitcoin ATMs, to allow customers to purchase Bitcoin at some of its kiosks.
On the other hand, the Houston Firefighter's Pension Fund stepped into the crypto space by investing $25 million in Ethereum and Bitcoin. The fund's CEO Ajit Singh noted that they had been studying cryptocurrencies to add them to their investment portfolio for quite some time because this asset class could not be ignored anymore.
Image source: Shutterstock