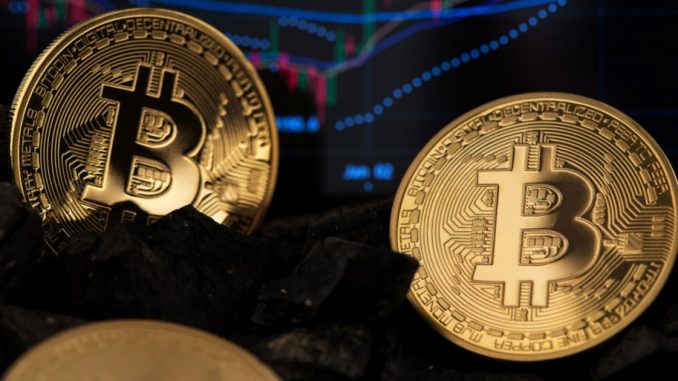 Bitcoin Mining Difficulty hit a 7-year high Thursday, according to data from Glassnode.
The on-chain metrics provider said:
"Bitcoin mining difficulty has increased by 21.5% today. It is the largest positive difficulty adjustment in almost 7 years."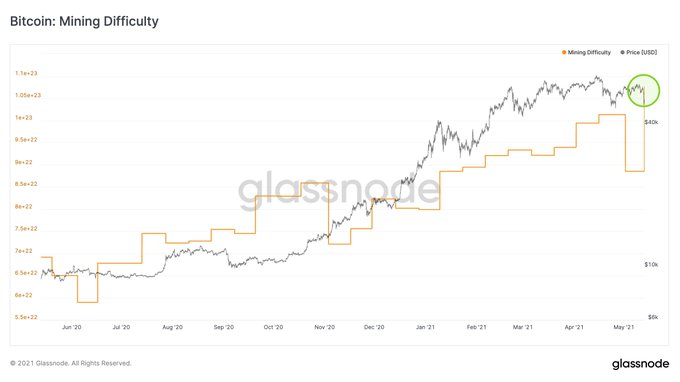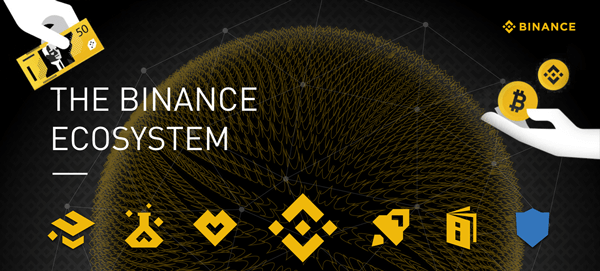 The level of Mining Difficulty is determined by the amount of computing power consumed by the BTC network and is measured by the use of hashrate. This measure allows computers to process and resolve problems that would enable transactions to be approved and confirmed across the network.
In other words, if more miners are to join the BTC network, more computational guesses per second are needed to find solutions. As a result, the hash power will increase, followed by the level of Bitcoin Mining Difficulty, which will go up.
Earlier last month, the hashrate of various BTC mining pools dropped due to a regional blackout in Northwestern China. 
Cost of insuring Bitcoin spikes
According to crypto data provider Skew:
"Cost of insuring against a 20%+ correction of Bitcoin over the next three months has spiked with the overnight sell-off."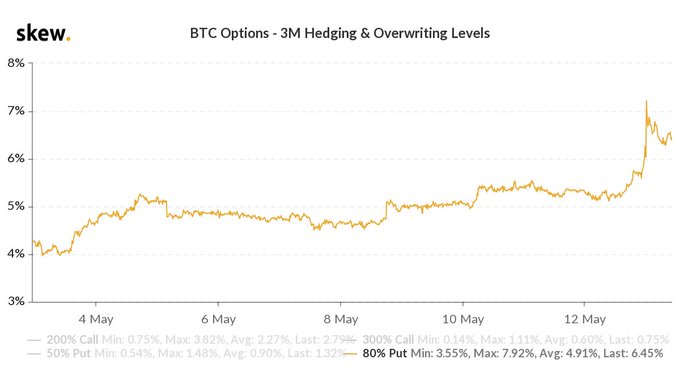 The price of Bitcoin (BTC) tanked by nearly $10,000 from $55k to $46k on Thursday, although this leading cryptocurrency regained some momentum to trade at $49.6k at the time of writing.
The market believes that the dropping price was mainly a result of FUD (fear, uncertainty, and doubt). For example, Tesla, the American electric car manufacturer, decided not to accept BTC payments due to environmental reason, revealed by the company's CEO Elon Musk recently.
Tesla attributed this to the "rapidly increasing use of fossil fuels for Bitcoin Mining and transactions, especially coal, which has the worst emissions of any fuel." However, Telsa's decision was also pushing the insurance cost against BTC corrections upwards. 
BlackRock's CIO, Rick Rieder, believed that these challenges are real even though they will be handled quickly. He added that Bitcoin is durable and will be part of the investment arena for years to come. 
Image source: Shutterstock