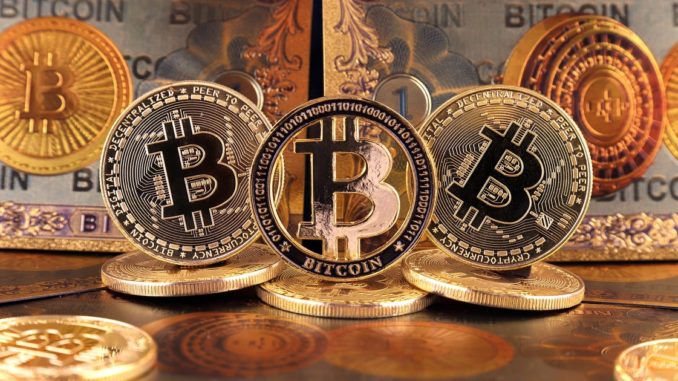 Bitcoin's ranging market continues because the leading cryptocurrency has not gotten the momentum needed to go back to the all-time high (ATH) levels of $66,900 witnessed recently.
BTC was hovering around $62,212 during intraday trading, according to CoinMarketCap. This consolidation has been partly prompted by funding rates hitting a monthly low.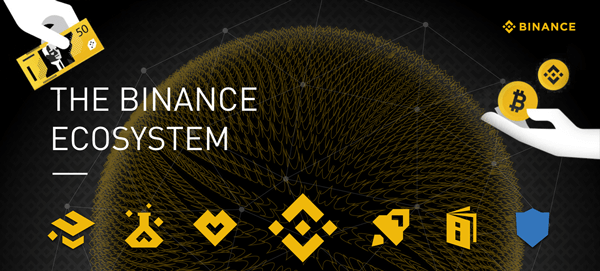 On the other hand, Santiment believes the current situation in the Bitcoin market is because investors are not yet salivating to buy the dip opportunity.  
Nevertheless, market analyst Matthew Hyland recently acknowledged that the consolidating BTC market was a ticking time bomb, given that the Bollinger Bands (BB) had shrunk to levels last seen in October 2020 when the price was at $10,000.  
Big money moves have engulfed the Bitcoin market
Despite the current ranging market, big-money moves have dominated the Bitcoin network for the last two months. Market analyst Sam Rule explained:
"Big money moving around the Bitcoin network over the last two months. $1M+ volume accounts for 81.56% of all transfer volume. $10M+ volume accounts for 61.7%."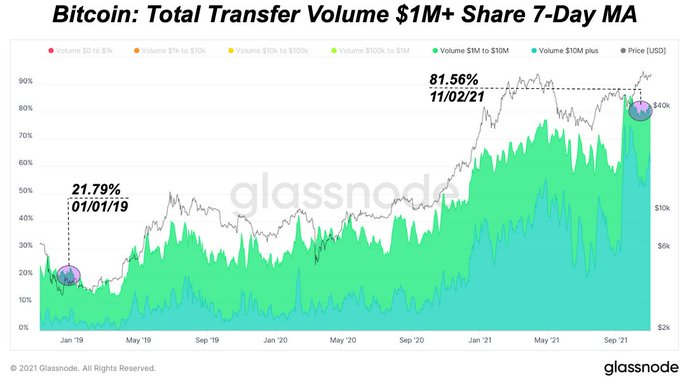 Furthermore, the share of whales moving Bitcoin on-chain has been increasing.
49% of Bitcoin supply is held by entities with more than 1,000 BTC
According to an on-chain analyst under the pseudonym TXMC:
"About half (49%) of all Bitcoin is held by entities with >1K BTC. * 26% of that half are held by all Exchanges. (13% of all BTC). Those exchanges serve an est. >100M customers globally. * 20% of that half are owned by miners (10% of all BTC)."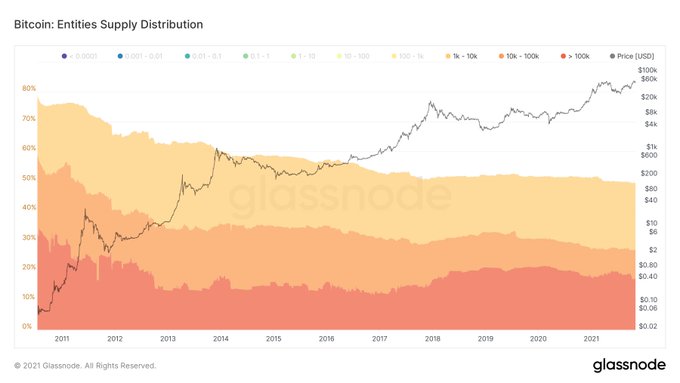 Therefore, miners and crypto exchanges take up the lion's share of these entities. 
Meanwhile, BTC's illiquid supply shock broke its 2021 highs.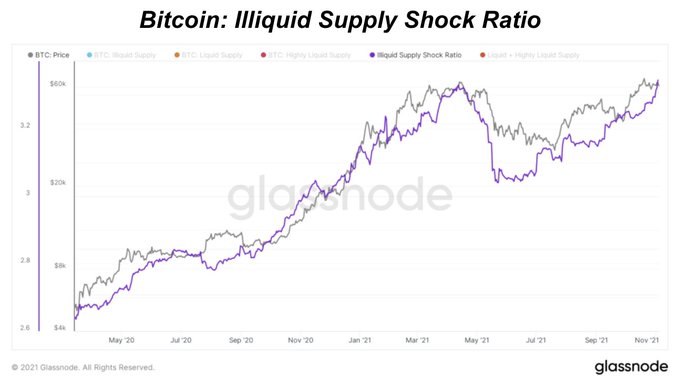 This is bullish because it creates a supply deficit, and if demand rises, the price is expected to increase. 
Image source: Shutterstock