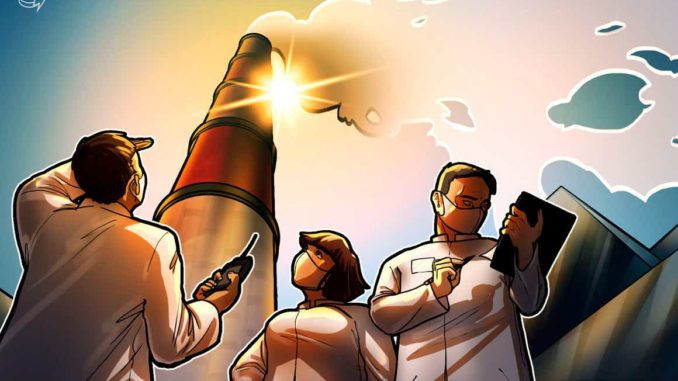 As global leaders discuss what needs to be done to address the concerns surrounding climate change at the COP26 summit in Glasgow, Scotland, businesses throughout the world are looking to achieve carbon neutrality. Environmental impact has been a hot topic in the crypto sector, with renaming it as being a top priority.
Earlier this year, electric car maker Tesla started accepting Bitcoin (BTC) payments and invested $1.5 billion in the cryptocurrency, only to drop BTC payments a few months later over concerns surrounding the "rapidly increasing use of fossil fuels for Bitcoin mining and transactions, especially coal."
Tesla & Bitcoin pic.twitter.com/YSswJmVZhP

— Elon Musk (@elonmusk) May 12, 2021
Since then, efforts for the crypto space to become environmentally friendly have grown, partly taking into account Tesla CEO Elon Musk's statement that the electric car manufacturer would take BTC payments when there's a "confirmation of reasonable (~50%) clean energy usage by miners with positive future trend."
As part of these efforts, cryptocurrency exchange BitMEX became one of the first trading platforms in the sector to announce a carbon-neutral status, vowing to offset the emissions of all Bitcoin transactions to and from the platform.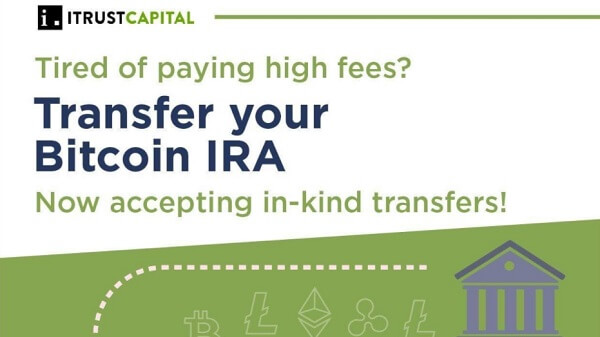 BitMEX revealed it purchased 7,110 metric tons of CO2 credits, valued at around $100,000, in partnership with AI carbon data tracking firm Pachama. Carbon credits are certifications of approval granted by official legislative bodies that allow corporations to use one ton of carbon dioxide in an approach that fosters accountability and data traceability.
BitMEX's move will ensure that the platform sustains its operations for the upcoming calendar year while offsetting all emissions associated with Bitcoin transactions to and from its servers. To the exchange, a "holistic effort" needs to both include research into the environmental impact and also fundamental education on the "possibilities unlocked by crypto technology."
Speaking to Cointelegraph, Alex Salnikov, co-founder and head of product at NFT marketplace Rarible, said that part of the reason the cryptocurrency industry is so heavily scrutinized over its carbon footprint is "the transparent design" it has, and not necessarily its environmental impact.
Salnikov added that the "additional pressure is a good thing, as the space is accelerating its push to become energy efficient with proof-of-stake blockchains." To Salnikov, the ultimate goal is to ensure that most, if not all, Web 3.0 tools "have minimal or zero carbon footprint."
Carbon offsets, Salnikov said, are "definitely important as a stepping stone." Not everyone agrees, however, with some arguing that these offsets may do more harm than good.
Are carbon offsets greenwashed?
In early October, Jennifer Morgan, executive director of Greenpeace, spoke at the Reuters Impact conference on the growing carbon-offset trend and implied that companies are evading their responsibilities through carbon credits.
At the conference, Morgan argued that there is "no time for offsets," as we are in "a climate emergency," and as such, there is a need to phase out fossil fuels. She added that "offsetting schemes are pure 'greenwash'" that allow companies to "do what they've been doing and make a profit."
Speaking to Cointelegraph, Martha Reyes, head of research at cryptocurrency exchange Bequant, seemingly agreed with Morgan, saying that carbon credits are "not an ideal solution to reduce carbon emissions." She added that both investors and regulators are "rightly waking up to greenwashing, which is an issue in traditional markets."
As for what cryptocurrency companies can do to reduce their impact, Reyes argued that a more sustainable approach to Bitcoin mining is to use more renewable energy. China's crypto mining ban meant miners that were using carbon-based energy sources were forced to leave the country and migrate.
To Morgan, carbon offsets allow companies to keep polluting without cutting off their emissions, as they simply buy credits from projects that reduce or avoid the release of CO2, such as solar power farms.
In April, according to Reuters, a group researching the integrity of carbon offsets said that 29% of the forest carbon offsets it analyzed in a $2 billion program overestimated the amount of emissions being offset, totaling around 30 million metric tons of CO2.
The problems surrounding carbon offsets are evident, but whether there are other ways for cryptocurrency industry players to make a difference if they aren't involved in mining is up for debate.
ESG crypto assets
In the face of a climate emergency, Greenpeace has increasingly been moving against polluting entities. In May, the organization said its ability to accept Bitcoin donations was "no longer tenable." The organization started accepting BTC donations back in 2014 and cited a clearer view of the amount of energy needed to run Bitcoin as the reason for the move.
Speaking to Cointelegraph, Eric Berman, senior legal editor of U.S. finance at Thomson Reuters Practical Law, said he does not see anything inherently "dirty" about Bitcoin or any other cryptocurrency. Berman added that like other commercial enterprises, BTC uses energy and, as such, sustainability "is in the eye of the miner."
To Berman, large mining enterprises can be required to use clean energy sources, not because regulators force them to do so but because the market collectively votes on that happening by preferring BTC mined with renewable energy. He told Cointelegraph:
"As I understand it, developers are currently designing ways to digitally tag a Bitcoin or other crypto units to reflect that it has been sustainably mined, which could create bifurcated markets within each cryptocurrency with the sustainably mined version holding the greater value."
He said that tracking coins mined with renewable energy could make them accessible to investment vehicles focused on optimal environmental, social and governance (ESG) factors.
Who decides which coins get an ESG tag, he added, is "likely to be quite political," as even figuring out who would be the arbiter of the rating raises creates "a whole spectrum of questions and would threaten to institutionalize crypto in a way that is antithetical to the spirit of Bitcoin and crypto."
Bequant's Reyes also pointed out that cryptocurrency miners are signing energy deals with suppliers and "are taking advantage of the renewable energy market." Green mining initiatives are growing, she said, considering both their source of energy and the disposal of outdated mining equipment.
Players in the cryptocurrency space have done more than buy carbon credits to reduce their environmental impact. Through the Crypto Climate Accord, an environmental initiative supported by over 150 organizations from the sector, crypto firms pledged to make their operations more sustainable.
However, most firms have not become CCA signatories, an act requiring a public statement of commitment to achieving net-zero carbon emissions from electrical operations by 2030. Nevertheless, experts argue thatneither Bitcoin nor the cryptocurrency space should be in the spotlight.
Crypto's role in the climate crisis
While cryptocurrencies are often in the spotlight when it comes to climate change, Sarah Manski, assistant professor at George Mason University's School of Business, said that it's important to understand that "Every commodity and every currency has some carbon footprint." Speaking to Cointelegraph, Manski said:
"It would be reasonable to say that the printing of U.S. banknotes in a year equals about 200,000,000 kilowatt hours of energy consumption, including thousands of tons of ink, cotton, linen and water. Our coins use hundreds of thousands of tons of metal."
Manski added that while some carbon offsets are greenwashing, many are not, implying that not all carbon offsets are equal and some are more transparent than others. Speaking to Cointelegraph, Pete Humiston, manager at Kraken Intelligence, said that developments in the industry have been alleviating concerns surrounding the industry's "carbon intensiveness."
Humiston added that China's crypto ban moved mining hashing power to North America, where the "energy mix is much more skewed towards renewables." He specifically focused on the state of Texas, saying it was a preferred destination for many of the mining entities that fled China and that it derives "a significant chunk" of its energy from wind power.
Large-scale mining entities, he added, purposefully built their operations close to local renewable initiatives to "take advantage of cheap power surpluses which would otherwise be discharged as waste."
For Humiston, the crypto-asset space has made "significant inroads into becoming carbon neutral" and will keep doing so. He concluded:
"This is especially true given that the economics of mining incentivizes miners to use cheap renewable energy to mine Bitcoin and other crypto assets."
Back in October 2020, the 3rd Global Cryptoasset Benchmarking Study by the University of Cambridge showed that 76% of cryptocurrency miners use electricity from renewable energy sources as part of their energy mix, with 39% consuming only renewable energy when mining proof-of-work cryptocurrencies like Bitcoin, Ether (ETH) and Bitcoin Cash (BCH).
In July, The Bitcoin Mining Council estimated that the Bitcoin mining industry was using 56% renewable energy in its power mix while using a "negligible amount of energy" when compared with the global energy consumption. The BMC's estimate was based on a three-question survey of just 32% of the miners on the Bitcoin network, which revealed a 67% sustainable power mix and was used as a basis for the 56% estimate.
While estimating how renewable energy is being used to mine Bitcoin or other cryptocurrencies, Humiston has argued that the industry is "going in the right direction." Reyes claimed an overlooked but growing use of blockchain technology is "in conservation and reforestation efforts," which benefit from the added transparency and accountability of a blockchain.
A trend is visible among key industry players with or without carbon offsets with a shift toward a more sustainable approach. The industry's efforts to be more environmentally friendly are showing, as not every institution is running from BTC because of its carbon footprint.
The $9-trillion multinational investment giant BlackRock, which has been vocal about its focus on ESG initiatives, held almost $400 million worth of shares in two Bitcoin mining firms through its funds as of August.
As the industry moves toward a greener future, cryptocurrency adoption may grow as some of those sitting on the sidelines may stop seeing the environmental impact as a concern surrounding their involvement in the industry. Whether other sectors will join crypto's green ambitions, only time will tell.