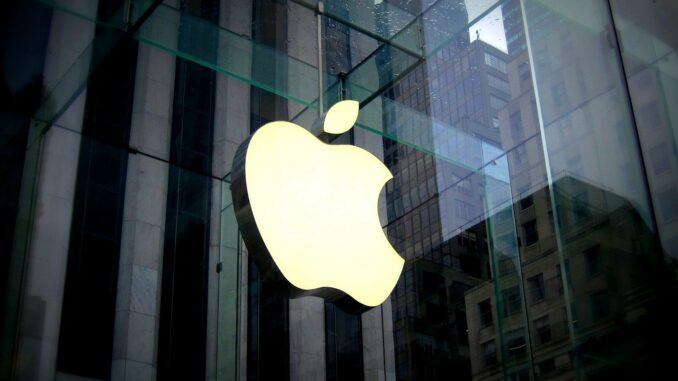 On Monday, October 24, tech giant Apple (NASDAQ: AAPL) released the guidelines for including NFTs and other content on the crypto trading apps. For the first time, Apple has clarified certain specific rules for the purchase of non-fungible tokens (NFTs).
The news rules speak about what NFTs can and can't be used. It also talks about when a crypto exchange app can be listed. As per the updated App Store guidelines, users will be able to make in-app purchases for the NFTs. However, Apple limits NFTs acquired from elsewhere only for viewing. The official announcement reads:
"Apps may use in-app purchase to sell and sell services related to non-fungible tokens (NFTs), such as minting, listing, and transferring. Apps may allow users to view their own NFTs, provided that NFT ownership does not unlock features or functionality within the app.

Apps may allow users to browse NFT collections owned by others, provided that the apps may not include buttons, external links, or other calls to action that direct customers to purchasing mechanisms other than in-app purchase".
Interestingly, Apple will also be preventing apps to unlock any content and functionality by using mechanisms such as "QR codes, cryptocurrencies, and cryptocurrency wallets".
Apple App Store and NFT Taxation
Apple has been working for a while to bring a framework for NFT sales. Coming to taxation on NFT sales, Apple has integrated the in-app NFT purchases to apply a standard 30% commission rate on all purchases.

Since Apple doesn't;t allow any NFT purchases out of the app, there's no space for it. Apple has been facing criticism for its 30% commission on NFT sales conducted through apps of popular NFT marketplaces such as OpenSea or Magic Eden. Many have called this taxation "grotesquely overpriced". The average commissions on NFT purchases are anywhere at 2.5%.
Owing to such high taxes, Magic Eden said that they have scaled back their functionality and removed the services from the App Store. With the Magic Eden Apple app, users can only browse and view their owned NFTs.
For crypto exchange apps like Coinbase and Binance, all trades will attract a 30% Apple tax. Apple further adds:
"Apps may facilitate transactions or transmissions of cryptocurrency on an approved exchange, provided they are offered only in countries or regions where the app has appropriate licensing and permissions to provide a cryptocurrency exchange".
The presented content may include the personal opinion of the author and is subject to market condition. Do your market research before investing in cryptocurrencies. The author or the publication does not hold any responsibility for your personal financial loss.