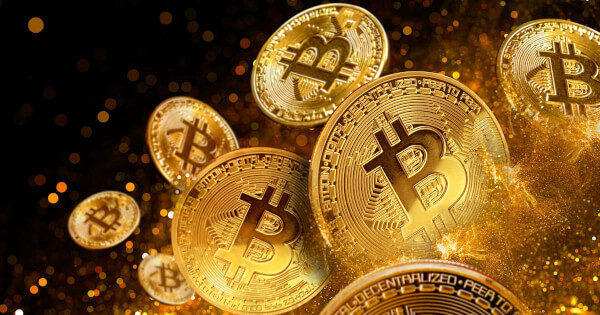 Some analysts had predicted that $100,000 was the price to watch in the Bitcoin (BTC) market before the year closes. Therefore, it does not come as a surprise that it's the largest strike price for BTC options with an open interest (OI) of $500 million. 
Market insight provider Glassnode explained:
"For options expiring 31-December-2021, we can see a huge dominance of call options. The Bitcoin bulls are betting big, with large open interest clusters at strike prices of: – $100K (OI = $500M) – $120K (OI = $420M) – $200K (OI = $380M)."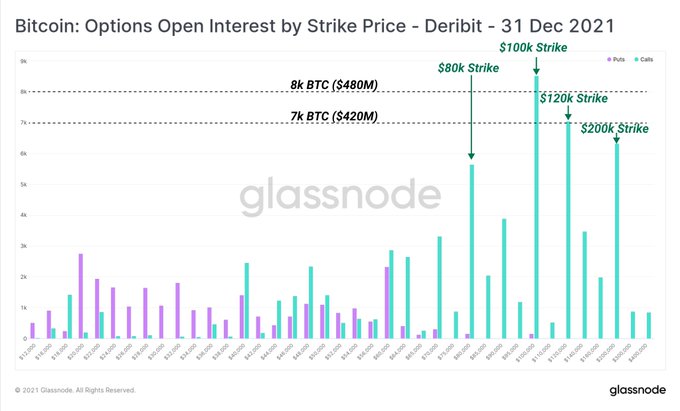 The level of open interest in the BTC options market has been going through the roof because it stands at $12.6 billion, which is a stone's throw away from the all-time high (ATH) level of $14 billion.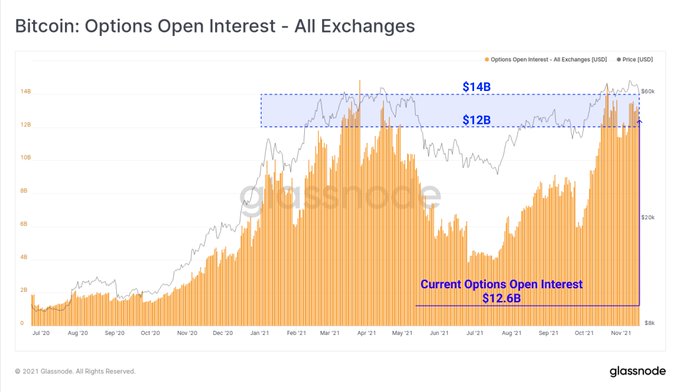 Open interest rises with price, which shows their strong correlation. 
Since reaching historic highs of $69,000 earlier this month, Bitcoin has been witnessed a sharp correction by nosediving below the psychological price of $60K. The leading cryptocurrency was hovering around $59,776 during intraday trading, according to CoinMarketCap. Meanwhile, Bitcoin balances on exchanges continue to diminish.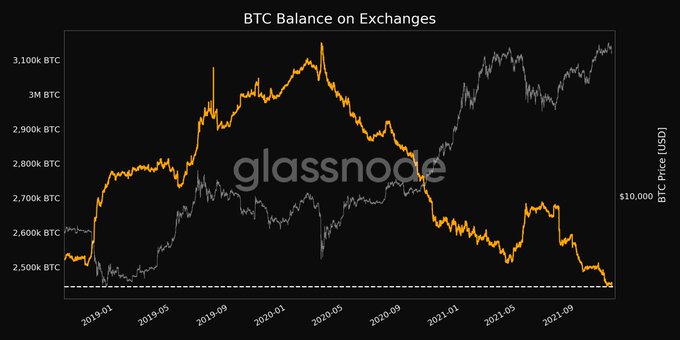 This correlates with the fact that Bitcoin addresses holding for more than a year recently reached a record high with 10.15 million BTC.
Therefore, investors remain optimistic about the Bitcoin market in the long term because holding is one of the favoured strategies.  
For instance, long-term BTC holders are among the largest beneficiaries with a lower cost basis of $17,750.
On the other hand, transaction volume in the Bitcoin market has been rising. On-chain analyst Jan Wuestenfeld stated:
"More than 12 million Bitcoin in terms of transaction volume moved on-chain on Nov 16. The last time a higher on-chain transaction volume has been recorded was in August 2019 and then in March 2016. So this is very exceptional."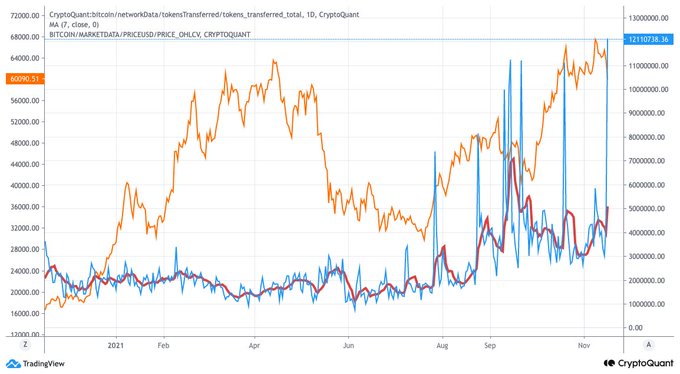 Whether the strike price of $100,000 will be achieved before the year closes remains to be seen.
Image source: Shutterstock