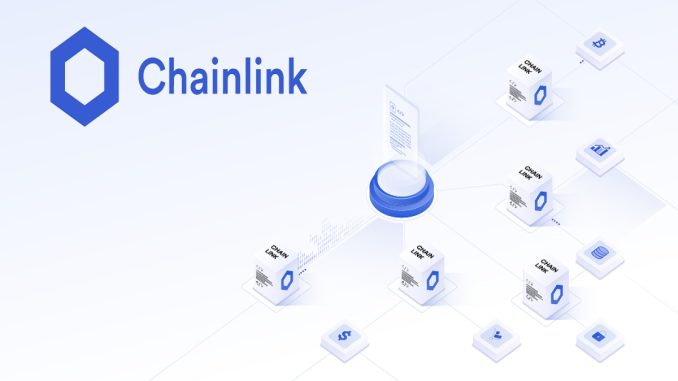 Chainlink, a smart contract company, is considered one of the most impactful blockchain organizations. Its native token, $LINK, is creating its own impact in the crypto market. LINK prices have gone up by close to 12% in the last 7 days. It has increased by 8% in the last 24 hours. 
Michael van de Poppe, a crypto analyst and CEO of Eight Global, reveals that LINK can be an opportunity of a lifetime. He believes that Chainlink within the price range of $6-$8 is a massive opportunity. LINK also crossed a significant $7 level and is currently trading at $7.61.
LINK's total market cap also increased by close to 8%.
Why Chainlink Is A Massive Opportunity
Many experts in the crypto and blockchain space consider Chainlink to be a valuable asset. Unlike many tokens, it has a clear use case in the Web 3.0 space. Chainlink is a blockchain company that provides a wide variety of tools for smart contracts and blockchain platforms. 
It also dominates the oracle market in the Web 3.0 space. An oracle is a technology that provides off-chain data to blockchain platforms. Oracles allow blockchains to receive data from the real world and perform computation on it without sacrificing decentralization. Decentralized data feeds provided by Chainlink have a lot of use cases in DeFi. Big corporations like Binance, Kraken, AccuWeather, and CoinMarketCap support Chainlink's data feeds.
The company also provides its own VRF. VRF stands for Verifiable Random Function and is a popular random number generator. VRF provides randomness to blockchain platforms without sacrificing security and decentralization. Companies like Aavegotchi, Ether Cards, PoolTogether, and Polychain Monsters use Chainlink's VRF.
The Future Of LINK
Chainlink has been seeing a lot of integrations on Ethereum, BNB Chain, Solana, and Polygon. If Chainlink can continue to keep up its technological growth, LINK prices can continue to skyrocket.
The presented content may include the personal opinion of the author and is subject to market condition. Do your market research before investing in cryptocurrencies. The author or the publication does not hold any responsibility for your personal financial loss.